Heating And Filtration
Sponge filters are a great option for hospital and fry tanks but they can also be used as a source of supplemental filtration for community tanks.
Aquarium filters
are a necessary piece of equipment for the health of your aquarium. Unfortunately, these devices can be very expensive. There are many situations in which an aquarium owner might find himself in need of an additional filtration system. Fry tanks, quarantine tanks, and hospital tanks must all be aerated and filtered to ensure the well-being of the fish within. If you are in need of an extra filter for one of these types of tanks, do not think you have to go out and buy a new one. Build your own sponge filter system, with an air pump you may already have, along with a few inexpensive materials and save yourself the cost.

Advantages of a Sponge Filter

Sponge filters are one of the most simplistic designs in aquarium filters and, though they may not be the most effective, they do have their uses. According to Foster and Smith Aquatics, this type of filter is particularly useful for fry tanks and hospital tanks because they provide basic mechanical filtration and water aeration without the powerful, and potentially dangerous, suction and outlet flow that comes with most aquarium filters. If you need a filter for a temporary fry tank or hospital tank, a DIY sponge filter is a great option. You can create this kind of filter by purchasing an inexpensive air pump, or by using one you already have, and save yourself the cost of purchasing an entirely new system. By making your own you can...
Proper filtration is the key to keeping your freshwater aquarium healthy. When it comes to filtration there are a variety of types of media to choose from so learn the basics before you make a decision.
One of the most important aspects of maintaining a healthy and thriving freshwater aquarium is to have the proper filtration system. Not only are there many different types of filters to choose from, but you also have to think about what type of filter media you want to use. If you are new to the aquarium hobby, you may not realize how much you can customize your aquarium filter. You may be familiar with the three types of filtration – mechanical, chemical and biological – but you may not realize that there are many types of specialty filter media that fall within these categories. If you are serious about keeping your tank healthy and your tank inhabitants happy, take a few minutes to learn the basics about different types of filter media to see if there might be a way to improve the
water quality
in your tank
Mechanical Filter Media

The purpose of mechanical filter media is to physically trap solid waste particles, thus removing it from the water column. These solid waste particles may include uneaten fish food, fish feces, dust, decaying plant matter, and other organic debris. The most common type of mechanical filter media is a sponge – this type of filter media is very durable and easy to use. Filter wool is also popular and it can trap finer particles than sponge filter media – filter wool is often used to "polish" aquarium water, straining out substances such as mulm and silt. Another...
Having adequate filtration is the key to maintaining a healthy freshwater aquarium. But what do you do when your filter isn't working properly? Read more to find out.
You don't have to be a genius to cultivate a thriving freshwater aquarium – all you need is the right tools and equipment. Even if you do all the right research and install top quality equipment in your tank, however, you are likely to encounter problems at one point or another throughout your career as an aquarium hobbyist. This article will help you to navigate some of the most common problems with aquarium filters so you can quickly get your tank back on track. Problems and unexpected difficulties are a natural part of life – you can't prevent them from happening but you do have control over how you react to them. By preparing yourself with basic knowledge and familiarity with common problems and solutions you will be equipped to handle any problem that comes your way.
Importance of Proper Filtration
Ensuring adequate filtration in your aquarium is the key to maintaining a healthy and thriving tank environment for your fish. If your tank filter is not working properly, toxins could build-up in your tank and it could eventually poison your fish. Not only could inadequate filtration result in the build-up of toxins, but it could also lead to a general decline in water quality -- without proper filtration, organic waste and debris will accumulate at the bottom of your tank and you could also experience an increase in algae growth. As the water quality in your tank declines, your fish are likely to become more stressed and...
MOST RECENT ARTICLES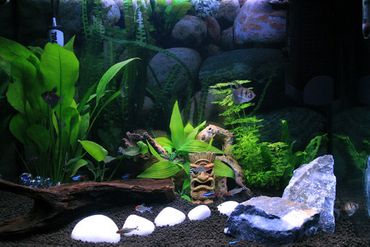 When it comes to snails in the freshwater aquarium, not all of them are bad.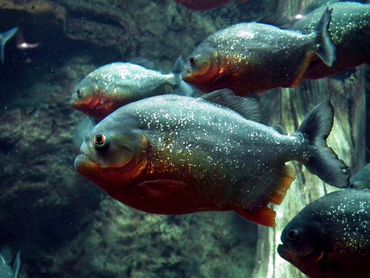 Find out which fish will rapidly outgrow your tank, and the smaller alternatives that are available.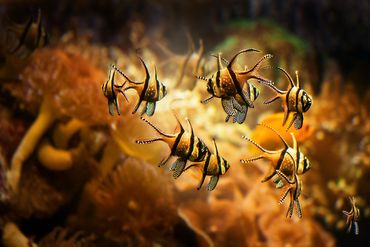 The pet trade gets a bad rap for exploiting wild animals but sometimes the opposite is true.