HOW IT WORKS
Rate fish tanks using the voting buttons underneath each picture - you can also view close-up pictures of each tank by clicking on its picture!
Signup for free and upload an image of your fish tank. You can then track your tank's score, email a link of its picture to friends, and more! Signup now!
Read articles on anything you need to know about setting up your fish tank!
RECENT ARTICLES
May 18, 2018
Live plants can completely transform the look of your aquarium.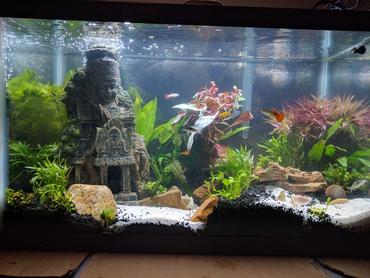 April 26, 2018
Keeping your tank clean is about more than just aesthetics - it also affects your fish.
April 12, 2018
What you feed your saltwater aquarium fish will play a major role in determining their health and vitality.