HOW IT WORKS
Rate fish tanks using the voting buttons underneath each picture - you can also view close-up pictures of each tank by clicking on its picture!
Signup for free and upload an image of your fish tank. You can then track your tank's score, email a link of its picture to friends, and more! Signup now!
Read articles on anything you need to know about setting up your fish tank!
RECENT ARTICLES
The key to maintaining a healthy saltwater aquarium is to strike the right balance in the salinity of your tank water.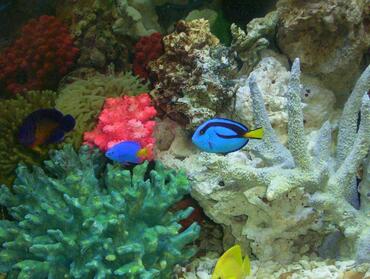 Have you ever been dazzled by the bright colors and bold patterns of a school of saltwater fish?
If you are looking for a new challenge as an aquarium hobbyist, try cultivating a brackish tank.