Aquarium News And Trends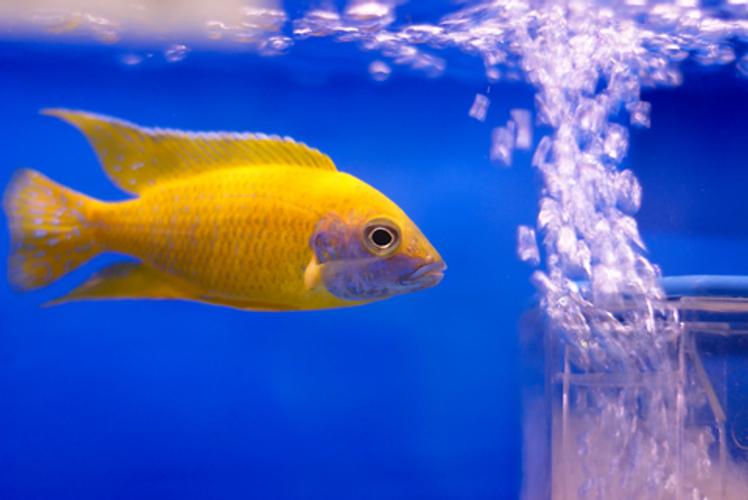 Modern advances in technology affect every industry - even the aquarium hobby. Read on to learn about the top tech for aquariums in 2019.
New advances in technology are being made each and every day. In fact, sometimes progress happens so quickly that you don't even realize it's happening. Technology has advanced to the point now that, not only is it available at your fingertips, but some of it has become completely independent.
Smart devices have proliferated nearly every industry from health initiatives like the FitBit that automatically tracks everything from heart rate to sleep patterns, to smart pet technology like GPS collars and pet cameras.
But what about the aquarium industry?
Modern technology has made it easier than ever to cultivate and maintain a thriving home aquarium. For many years, monitoring water chemistry was a constant concern, but new in-tank devices can now deliver real-time measurements for everything from pH to water hardness. Keep reading to learn about other advancements in modern aquarium technology and how you can use them for yourself.
What Are the Latest Advancements in Aquarium Technology?
There once was a time when fluorescent lighting was the new big thing in
aquarium technology
. Along that same vein, the invention of electronic ballasts made it possible to light a giant tank without worrying about overheating or bulb life. Speaking of bulbs, now they are available in a wide range of colors, spectrums, and intensities. There are even LED lighting systems for aquariums.
Another area in which technology has led to some important aquarium advancements is filtration.
Aquarium filtration is essential for maintaining a clean and thriving tank. Two-stage filters remove solid...
Advances in modern technology have changed the world we live in, but how has it affected the aquarium hobby? Keep reading to find out.
Innovation is the heart of progress – things cannot move forward if they don't change. There are a great many ways this principle can be applied. You may not think of it as relevant to the aquarium hobby but, if you take a moment to consider it, you'll come to see just how much progress has been made in the aquarium industry and what kind of promise the future holds.
Modern technology has changed the way we live. Not only has it made our lives easier, but it has made them safer as well. It is easy to identify the benefits of modern technology for things like transportation and medicine, but there are many smaller applications as well. The aquarium hobby is an excellent example of how technology has been a catalyst for change.
In this article, we'll talk through some of the technological advances that have impacted the aquarium hobby. We'll also talk about changes to the hobby as a whole and provide some insight into what the future may hold. So, keep reading!
Turning Back the Clock – What's Changed?


While most pet stores carry a limited supply of glass or acrylic aquariums in a small range of sizes, the availability of prefabricated fish tanks has changed a great deal over the decades. New manufacturing techniques and improved materials have made it possible for fish tanks to exceed 100 gallons in capacity. Not only are modern aquariums larger, but they are stronger as well and less prone to scratches, cracks, and...
Discus fish are some of the most brightly colored fish in the animal kingdom. Keep reading to learn about popular trends in discus fish this spring.
Discus fish are a unique and beautiful species that can transform your home aquarium into a colorful aquatic paradise. If you are thinking about adding discus fish to your tank, take the time to learn as much as you can about them and their needs. Keep reading to learn more about these beautiful fish and what discus fish-related topics are trending this spring!
Discus Fish – The Best Parents in the Aquarium Industry
On May 29, Twitter handle
@AquariumTalks
posted a picture of a beautiful pair of orange discus fish caring for their newly laid eggs. The photo was posted with the text, "Parents with newly hatched fry… these guys are the best parents among #Pet #Fish."
Cichlids in general are known for being some of the most dedicated parents in the aquatic world, but discus fish are particularly good at parenting. According to an article posted by the
North American Discus Association
(NADA), the key to breeding discus fish is to select and thoroughly condition a breeding pair. Purchasing a proven breeding pair can be expensive, but it is well worth it if you want to have a successful spawn. If you're up to the task of starting from scratch, however, you can purchase a group of five or more juvenile discus fish and raise them to adulthood. Hopefully, over time, a pair or two will naturally form and you can start conditioning them for breeding around 9 to 14 months of age.
Once you...
MOST RECENT ARTICLES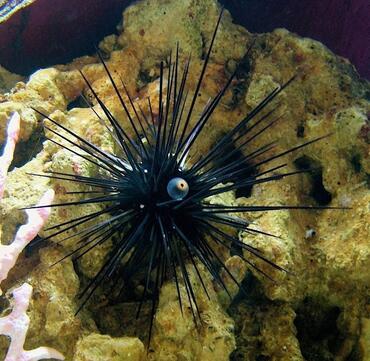 If you are looking for a unique invertebrate to add to your saltwater tank, consider the sea urchin.
Breeding aquarium fish can be tricky, but with the right tank setup and preparation it can be done.
Types of decorations.