Aquarium News And Trends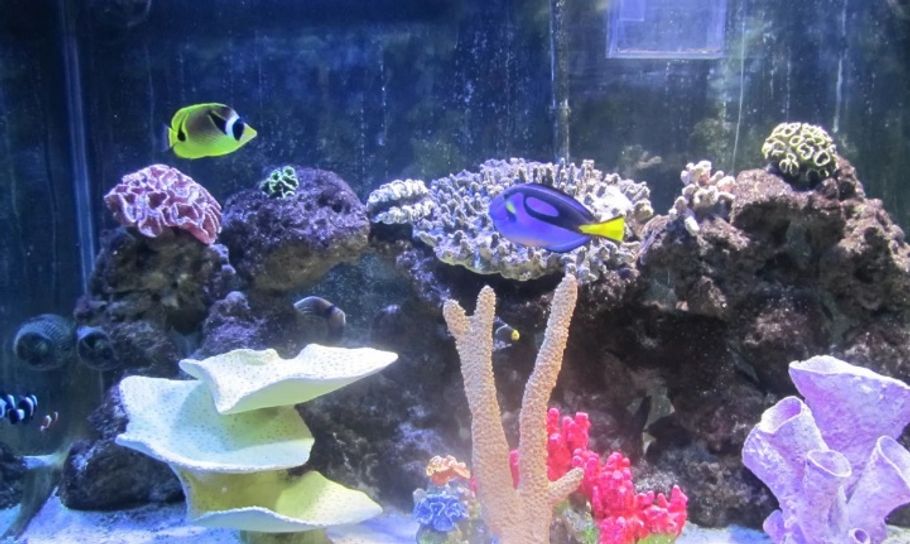 The saltwater aquarium industry takes millions of fish from oceans around the world each year. A new bill has been introduced to limit aquarium fish collecting.
When you stroll through the aisles at your local fish store, marveling at all the colorful fish, do you ever wonder where they came from? Freshwater fish are bred in huge numbers, sometimes selectively to bring out certain traits (think about all of the different tail types in betta fish. When it comes to tropical marine fish, however, the water is murky.
A staggering number of tropical fish are imported in the United States each year and over 1 million American households have saltwater aquariums. What many hobbyists fail to realize, however, is that they are supporting a trade that takes saltwater fish right out of the ocean to put them in tanks.
In this article, we'll explore the saltwater aquarium industry in depth to learn how tropical fish get from the ocean to your aquarium. We'll also discuss the debate between aquacultured and wild-caught aquarium fish while taking a closer look at some of the species that have been successfully captive-bred.
How Do Tropical Fish Get from the Ocean to the Aquarium?
According to a 2014 survey conducted by the American Pet Products Association, more than 1 million American households have a saltwater aquarium. More than 10 million tropical fish are imported in the United States alone each year, more than any other country. Though a small number of saltwater species have been captive-bred, the majority of the estimated 2,000 unique species involved in the ornamental fish trade are captured from coral reef...
Some fish are simply going to live longer than others, but what species have the longest lifespans? Keep reading to learn about the oldest fish to have ever lived and to receive tips for maximizing the lifespan of your own aquarium fish.
Winning a fish at the summer fair is a staple of childhood and a learning experience. The excitement of winning was quickly overshadowed by the loss of that fish shortly thereafter, typically resulting from a lack of knowledge on how to care for aquarium fish.
Due to experiences like these, many people assume that fish have short lifespans. While it is true that many fish are fairly short-lived, there are plenty of examples of fish living for many years, even decades. In fact, there is record of a pet goldfish that lived to the ripe old age of 45 and several cases of fish kept in aquariums or research facilities that lived for 80 years or more in captivity.
There is certainly a difference in lifespan between fish in the wild and in captivity, but many fish have the potential to live for quite some time. Keep reading to learn about the oldest fish to have ever lived and to learn some tips for keeping your own fish alive and well for many years to come.
The Oldest Fish on Record
Fish have lived on this earth for much longer than humans, but many of the species that once lived are no longer around today. There are, however, several instances of aquarium fish that have outlived the average livespan of most people.
Here are the five oldest aquarium fish on record:
1. Grandad – An Australian Lungfish housed at the Shedd Aquarium in Chicago, Granddad lived to the age of...
Modern advances in technology affect every industry - even the aquarium hobby. Read on to learn about the top tech for aquariums in 2019.
New advances in technology are being made each and every day. In fact, sometimes progress happens so quickly that you don't even realize it's happening. Technology has advanced to the point now that, not only is it available at your fingertips, but some of it has become completely independent.
Smart devices have proliferated nearly every industry from health initiatives like the FitBit that automatically tracks everything from heart rate to sleep patterns, to smart pet technology like GPS collars and pet cameras.
But what about the aquarium industry?
Modern technology has made it easier than ever to cultivate and maintain a thriving home aquarium. For many years, monitoring water chemistry was a constant concern, but new in-tank devices can now deliver real-time measurements for everything from pH to water hardness. Keep reading to learn about other advancements in modern aquarium technology and how you can use them for yourself.
What Are the Latest Advancements in Aquarium Technology?
There once was a time when fluorescent lighting was the new big thing in
aquarium technology
. Along that same vein, the invention of electronic ballasts made it possible to light a giant tank without worrying about overheating or bulb life. Speaking of bulbs, now they are available in a wide range of colors, spectrums, and intensities. There are even LED lighting systems for aquariums.
Another area in which technology has led to some important aquarium advancements is filtration.
Aquarium filtration is essential for maintaining a clean and thriving tank. Two-stage filters remove solid...
MOST RECENT ARTICLES
If you've ever seen those fluorescent fish at your local pet store and wondered what they are, you'll learn everything you want to know in this article.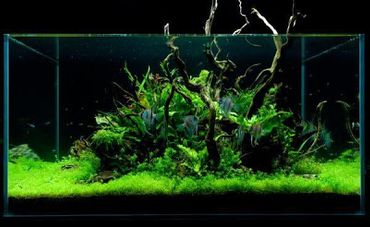 Keeping large species of freshwater fish in a community tank can be challenging but, with proper planning, you can be successful.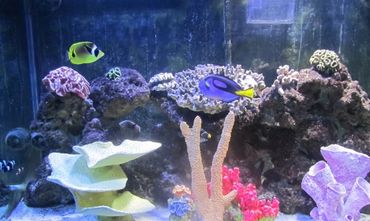 The saltwater aquarium industry takes millions of fish from oceans around the world each year.