AQUARIUM WATER TEST KITS
The key to keeping your aquarium fish happy and healthy is to maintain high water quality. Unless you test your tank water on a regular basis, however, you won't know whether your water quality is high or not.
Even if you are a novice in the aquarium hobby you probably already know the basics about what it takes to keep your aquarium clean and healthy. In addition to installing all of the proper equipment and feeding your fish a healthy diet that meets their
nutritional needs
, you also need to be concerned with water quality. In fact, maintaining high water quality is one of the most important things you must do as an aquarium hobbyist – not only does water quality affect how your tank looks, but it will also affect the health and vitality of your fish. If the water quality in your tank declines, it could result in increased chemical levels or excess algae growth. Poor water quality will also lead to an increase in stress for your fish which could affect their ability to fight off
disease
. In addition to performing routine water changes to keep your water quality high, you should also make an effort to test your aquarium water on a weekly basis to keep an eye on the water parameters in your tank.
Benefits of Testing Tank Water

When you see an aquarium filled with green or cloudy water, it is not difficult to guess that the water quality in that tank is fairly low. It is not always so simple to diagnose poor water quality, however. In many cases, your tank could look completely normal while in reality your fish are suffering from high ammonia levels or a pH imbalance. Your fish will not always display physical or behavioral changes to clue you in to a problem with water quality until it is too late to fix it. Because you cannot always diagnose poor water quality just by looking at your aquarium, it is important that you test your tank water on a weekly basis.
Aquarium water test kits are very easy to use at home and they are generally reliable – if used properly, most test kits offer a margin of error around plus/minus 5% or less. The main benefit of these test kits is, of course, that they will provide you with a measurement of the key parameters affecting water quality in your tank. If you test your tank water regularly, you will be eventually learn what the "normal" range is for the parameters in your tank and you will be able to quickly diagnose problems with water quality if you get an abnormal test result. For the sake of your fish, it is incredibly important that you take action immediately in the event of a sudden change in pH or water chemistry and if you test your tank water regularly you are more likely to catch these changes before it becomes a major problem for your fish.

Parameters to Test

While individual aquarium water test kits may vary, most will test for the basics which include pH, alkalinity and hardness as well as nitrite and nitrate levels. It would also be wise to test for ammonia and, if you are cultivating a brackish tank, salinity. Many species of aquarium fish are hardy enough to survive slight changes in water chemistry but, in order to keep your fish as healthy as possible it is advisable to maintain as much stability as you can in terms of water chemistry. One of the most important aspects of water chemistry is pH – the measure of how alkaline or acidic the water in your tank is. Depending what species of fish you have in your tank, the ideal pH range for your tank will vary because aquarium fish have difference preferences for pH according to the conditions in their native habitat.
Ammonia, nitrite and nitrate levels are also incredibly important to monitor. As you feed your aquarium fish they will excrete waste and that waste, along with uneaten fish food, will accumulate at the bottom of your tank. Over time, organic waste and debris will break down in a process that produces ammonia, a substance which is toxic to fish. If you have an adequate colony of beneficial bacteria in your tank, those bacteria will convert the ammonia into nitrite and then nitrate, a substance which is less harmful to fish but still toxic in large doses. To prevent ammonia or nitrite poisoning, you must be aware of the chemical levels in your tank so you can take action to remedy a problem if one exists.

Selecting a Test Kit

Depending where you look, you are likely to find a variety of test kits to choose from. One option is to purchase individual test kits for certain water parameters like ammonia and pH. You may also find all-inclusive test kits that offer testing for the most common water parameters. When selecting an aquarium water test kit, it is largely a matter of preference – if you are an experienced aquarium hobbyist you may know which parameters you want to test for. If you are new to the aquarium hobby, however, you may want to start with one of the all-inclusive test kits.
Once you select a test kit it is important that you keep using the same kind. You should also record your results in a journal so you can get an idea of the "normal" range for your tank. If you switch to another kind of test, it could affect the results and your readings may not be accurate. Plan to test your aquarium water on a weekly basis for the best results.
comments powered by

Disqus
MOST RECENT ARTICLES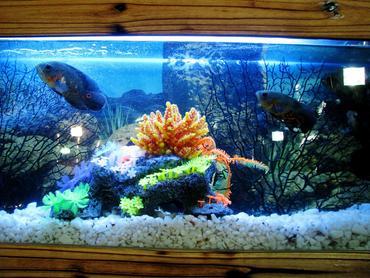 During the summer months, it may become more of a challenge to keep your aquarium temperature stable.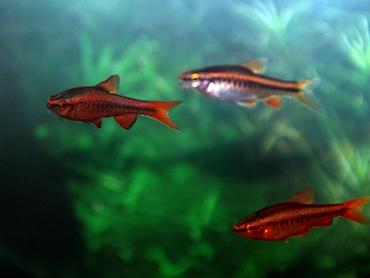 There are many different species of barbs but some of them are better than others for the larger home aquarium.
Cultivating a thriving saltwater tank can be a challenge but it is also incredibly rewarding.