Stocking The Tank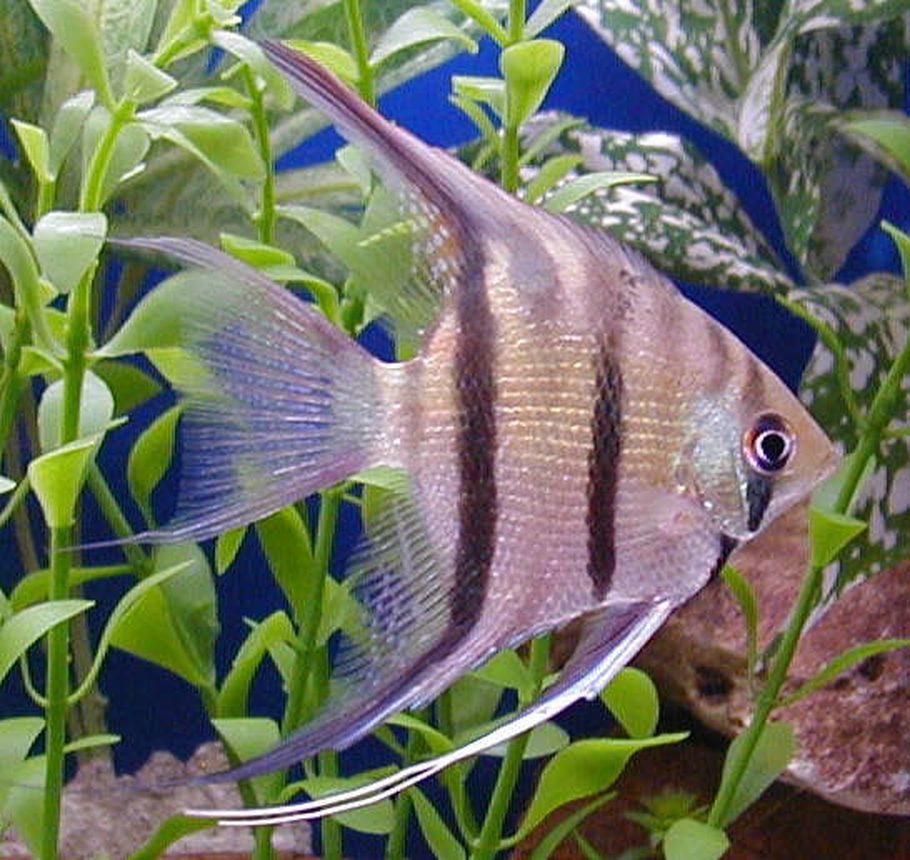 Cichlids are some of the most beautiful fish in the world, but they can also be the most aggressive. Keep reading to learn about the best and worst cichlids for your community tank.
Part of the fun of having a fish tank is stocking it. The challenge of finding the ideal combination of species to make your tank look its best without putting your fish at risk for predation or bulling is something every aquarium hobbyist loves. When it comes to keeping the peace in a community tank, many hobbyists assume that they are limited to placid species such as livebearers and tetras when that may not be true.
A community tank doesn't have to be boring. With a little research and careful planning, you can find a group of species that will live together in harmony and turn your tank into a thriving aquatic paradise. Don't assume that because many cichlids are aggressive that they must be omitted from the community tank. Keep reading to learn about the best cichlids for a community tank.
The Top 10 Cichlids for a Community Tank
When it comes to choosing fish for a community tank, you need to think as much about the size of your tank as the fish you plan to keep in it. Many cichlids grow to be fairly large fish, so keep that in mind when planning your tank. Here are the top 10 cichlid species for a community tank:
1. Agassiz's Dwarf Cichlid (Apistogramma agassizii) – A carnivorous species, Agassiz's dwarf cichlids do well in community tanks as long as they aren't kept with other Apistogrammas or fish small enough to be seen as prey. They prefer planted tank with open areas for...
Catfish are an extremely diverse group of fishes and many of them fare well in the home aquarium. Keep reading to learn about the most popular catfish for freshwater tanks.
When you think of catfish, you probably picture the big river fish you fry up and serve with a side of cornbread. When it comes to aquarium catfish, however, there are many different species. In fact, catfish can be found in almost every ecological niche around the world (except Antarctica). Some catfish live in oceans but, of the more than 2,400 varieties, most of them are freshwater fish.
If you're looking for a bottom-dwelling species to add to your tank, catfish might be a good option. Keep in mind that because there are so many species, they come in different sizes and have different preferences for tank parameters.
Keep reading to learn about the most popular species of freshwater catfish and how to care for them.
What Makes Catfish Such a Popular Choice?


There are many reasons to love catfish in the freshwater aquarium. For one thing, they are an extremely diverse group of fishes with many unique colors and patterns. Catfish also tend to be very hardy and, for the most part, easy to keep in the home aquarium. There are exceptions to the rule, of course, but most of the popular species are peaceful fish that get along well in community tanks.
Catfish belong to the order Siluriformes which is a varied group of ray-finned fish. Most catfish have barbels on their faces which look similar to a cat's whiskers. Because catfish have very small eyes, they rely on these barbels to navigate and to find food – they also...
Everyone knows that guppies are some of the most colorful freshwater fish while also being some of the easiest to care for. But what other colorful fish can you keep in a show tank with guppies? Keep reading to find out.
The fancy guppy is a popular beginner fish because they are small, hardy, and easy to care for. More than that, however, they exhibit bright colors, long fins, and unique patterns. Not only are fancy guppies a beautiful species to cultivate, but they are different from most brightly colored species in that they are very peaceful – they make great additions to the community tank.
When cultivating a guppy tank, you should think carefully when selecting your tankmates. Not only should you think about compatibility in terms of temperament, but you also want to choose species that will enhance rather than detract from the beautiful colors seen in your guppies. Keep reading to learn about the top tankmates for a show tank of fancy guppies.
Ten Colorful Tank Mates for Guppies
Most small to medium-sized community fish would make a compatible tankmate for guppies, but if you want to create a show-stopping tank you need to choose your fish carefully. For a colorful show tank, consider the following ten tankmates for your guppies:
Rummynose Tetra – These fish are named for their bright red noses. Rummynose tetras grow up to 2 inches in length and their silver coloration will help your guppies to stand out. These fish are generally very peaceful and they do well in community tanks, particularly when kept with six or more of their own species.
Female Betta – Though male betta fish should not be kept with other fish, females are much less aggressive. Don't...
MOST RECENT ARTICLES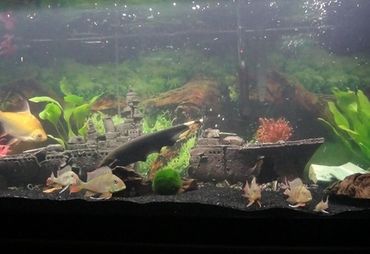 Why buy Aquarium Supplies online?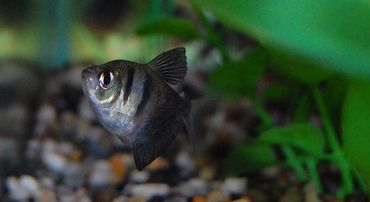 Many tetras are known for their small size and peaceful nature, but there are some larger tetras that can be a good choice for the community tank.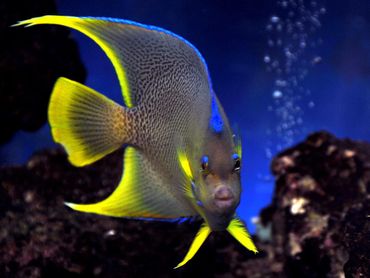 Saltwater angelfish are some of the most colorful saltwater fish available.