Stocking The Tank
Popular as prizes at carnivals and state fairs, goldfish are known for their orange-gold coloration, but they actually come in many colors and patterns. Read more to learn about the 15 most popular types of goldfish.
Easily one of the most popular aquarium fish, goldfish are freshwater fish belonging to the carp family. Native to East Asia, these fish are named for their bright orange-gold coloration, but they come in a wide variety of colors and patterns. Like betta fish, goldfish have been selectively bred for many sizes, body shapes, fin configurations, colors, patterns, and tail types.
Here's what you need to know about the X most popular types of goldfish.
15 Types of Goldfish You Should Know
The goldfish (Carassius auratus) is a type of freshwater fish belonging to the family Cyprinidae – the carp family. They are freshwater fish native to East Asia that have been selectively bred for over 1,000 years. Goldfish can be kept indoor in aquariums or outdoors in ponds where they can grow up to 14 inches long and up to 2 pounds in weight, depending on the variety.
Here are 15 popular types of goldfish you should know about:
1. Common Goldfish (feeder goldfish)
The common goldfish is often referred to as a feeder goldfish because they are commonly sold for this purpose. These goldfish are typically gold, yellow, or white and they typically grow to a length of 10 inches or more in favorable conditions. Common goldfish are compatible with other types of goldfish as well as peaceful community fish with similar care requirements.
2. Comet Goldfish
Though similar in appearance, the comet goldfish is shorter and leaner than the common goldfish. This breed also has...
Looking for an addition to your freshwater cleanup crew? These hardy, eye-catching snails are the perfect algae-eating solution.
You've spent hours assembling and decorating your freshwater aquarium – you've even gone through the length process of cycling the tank and slowly adding fish. Your tank is beautiful and thriving, but it may not stay that way for long unless you keep up with routine tank maintenance.
As an aquarium hobbyist, maintenance is absolutely essential for the wellbeing of your tank and your tank inhabitants, but you don't have to do all the maintenance yourself. A freshwater cleanup crew of algae eaters and bottom feeders can take the weight off your shoulders and help you keep your tank clean and the water quality high. When it comes to freshwater cleanup crews, think beyond common options like Plecostomus and Corydoras catfish – consider the nerite snail.
Nerite snails are a versatile addition to the freshwater tank, and they are generally easy to maintain. Here's everything you need to know about nerite snails.
The Basics About Nerite Snails
While nerite snails are most popular for their tank-cleaning abilities, they are also one of the more attractive and unique-looking freshwater snail species around. Nerite snails often exhibit bold stripes or barred patterns on their shells which is why several species are named after animals like the zebra or tiger. Nerite snails are incredibly peaceful, safe to keep with just about any species of fish, and because they require salt to reproduce there is very little risk that they will overpopulate a freshwater tank.
In addition to being quite...
Also known as oto cats, otocinclus catfish are some of the smallest aquarium fish out there and also some of the best algae eaters. Read on to learn more about them!
You may know of them as oto cats, but the full name is Ocotinclus. Otocinclus are a genus of catfish native to South America and some species are quite common in the aquarium hobby. These catfish are known for eating algae and for being much smaller than some of the other more popular algae-eating species of fish. They are, however, a little bit tricky to keep.
The otocinclus may be small, but it is a powerful algae eater and an all-around friendly addition to the community tank. Read on to learn more about this small but mighty species.
Basic Facts on the Ocotinclus
The name Otocinclus applies to an entire genus of catfish belonging to the family Loricariidae. These fish are native to South America where they are commonly found in small to medium-sized streams with moderate water flow. They tend to spend their time in areas of marginal vegetation, particularly among grasses with plants with small leaves, but can also be seen in shoals swimming in open water.
Scientists have identified around 20 species of Ocotinclus, though some are more common in the aquarium trade than others. Here is a list of those species:
Otocinclus affinis
Otocinclus arnoldi
Otocinclus batmani
Otocinclus bororo
Otocinclus caxarari
Otocinclus cocama
Otocinclus flexilis
Otocinclus hoppei
Otocinclus huaorani
Otocinclus juruenae
Otocinclus macrospilus
Otocinclus mangaba
Otocinclus mariae
Otocinclus mimulus
Otocinclus mura
Otocinclus tapirape
Otocinclus vestitus
Otocinclus vittatus
Otocinclus xakriaba
Otocinclus catfish
are also known as oto cats, though some species have their own names. Two of the most common species in the aquarium trade are
Otocinclus vittatus
and
Otocinclus macrospilus
.
Otocinclus cocama
is known...
MOST RECENT ARTICLES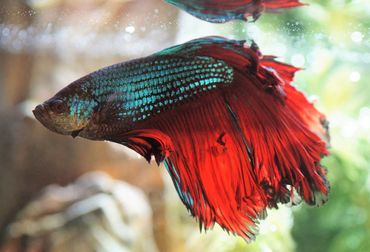 The betta fish is and will forever be one of the most popular types of aquarium fish.
Popular as prizes at carnivals and state fairs, goldfish are known for their orange-gold coloration, but they actually come in many colors and patterns.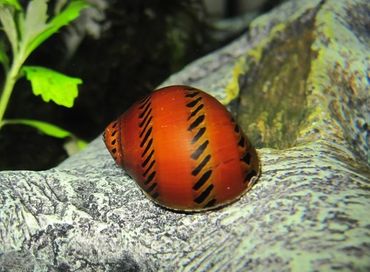 Looking for an addition to your freshwater cleanup crew?