WIRELESS AQUARIUM LIGHTING SOLUTIONS
One of the latest developments in aquarium lighting is wireless control of LED systems. These systems allow you to control the intensity, spectrum and timing of your aquarium lights for optimal customization of your tank.
Maintaining a thriving freshwater or saltwater aquarium has become easier than ever thanks to new developments in technology. You can keep an eye on your water quality and chemistry levels with the touch of a button and even receive email alerts when your water quality changes! Another new development in the aquarium industry is the use of wireless lighting solutions. For many aquarium hobbyists, there is a keen desire to minimize the clutter around the tank – this includes cords, dials and controls. With new wireless lighting solutions you can monitor and control your lighting levels using a small handheld device without having to make any manual adjustments!

Benefits of Wireless Lighting


Not only do wireless lighting solutions allow you to turn your aquarium lights on and off with the touch of a button, but you can control nearly every aspect of your tank lighting with a single device. Certain species of aquarium fish and invertebrates prefer low lighting while others require bright lighting in order to thrive. It is also possible to use different colors and spectrums of light to bring out the colors in your aquarium. With wireless lighting systems, you can control all of these aspects and more, making adjustments for brightness, intensity and even the color of your aquarium lights. These devices give a whole new meaning to customizing your aquarium. You can create round-the-clock lighting effects, using bright lighting during the day and more subtle lunar lighting at night for a realistic dusk-like effect in your tank.

Recommended Options


As this new technology spreads, more and more aquarium supply companies are coming out with their own versions of wireless lighting solutions. Some of the most advanced options, however, come from AquaIllumination and Current USA.

AquaIllumination – Popular aquarium supply brand AquaIllumination provides a variety of options in wireless aquarium lighting solutions. Newly released, The New Controller is compatible with several of the company's most popular LED lighting systems – the AI Nano, Sol, Vega and Hydra. These fixtures feature color LED lights with 20 controllable color channels and individual LED control. The New Controller gives you complete control of this lighting system and the ability to set up to 30 different timers. This control enables you to create sunrise/sunset effects as well as the effects of sweeping clouds and lightning. You also have the option to connect your controller directly to the unit or to use it wirelessly for your convenience. One of the most unique features of this device is the fact that it can be used for coral acclimation in reef tanks – this setting gently ramps up the intensity of tank lighting on a prescribed schedule to slowly acclimate corals to the preferred level of lighting.

Current USA – The Satellite Freshwater LED+ fixture from Current USA is a larger fixture than the AquaIllumination series. This fixture comes in sizes ranging from 18" to 60", accommodating even the largest freshwater and saltwater tanks. The Satellite fixture features RGB and 6500K white LED lights and gives you the option to select from endless color blends at the touch of a button. This fixture includes a wireless remote that enables you to access advanced lighting effects, adjustable preset colors and a dozen dynamic lighting effects including storms, dusk and cloud cover. You even have 4 programmable memory buttons that you can use to save your favorite settings.

EcoTech Marine – While the AquaIllumination and Current USA are fairly standard names in the aquarium supply industry, EcoTech Marine is more of a rising star. This company offers two high-quality LED lighting solutions – the Radion XR30w and the Radion XR30w Pro. The XR30w features 32 energy-efficient LEDs with five unique color families to choose from. These lights offer customizable spectral output along with wider coverage and improved growth support for corals. What makes these units unique is the use of Total Internal Reflection (TIR) lenses which directs the output of the LEDs directly into the tank – this is accomplished without consuming any additional power and without sacrificing spread. Another fantastic feature of this model is that it comes with EcoSMART Live technology, a cloud-based app that gives you complete control over your lighting system. This app is accessible by computer or any mobile device that has an internet connection. Here you can control all aspects of your lighting system – it can even be connected to other Radion units.

If you are looking for the most sophisticated solutions in aquarium lighting, consider an LED system with available wireless control. Modern technology has made it possible for even the most complex aquarium systems to be maintained at the touch of a button. This means that you can spend less time working on your tank and more time enjoying it!
comments powered by

Disqus
MOST RECENT ARTICLES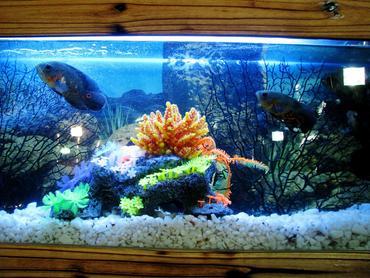 During the summer months, it may become more of a challenge to keep your aquarium temperature stable.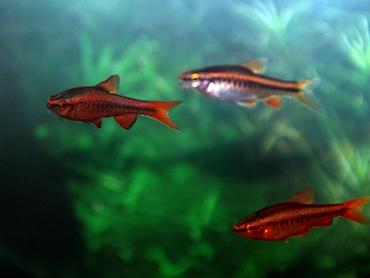 There are many different species of barbs but some of them are better than others for the larger home aquarium.
Cultivating a thriving saltwater tank can be a challenge but it is also incredibly rewarding.