THE BENEFITS OF HAVING A NANO AQUARIUM AND TIPS FOR SETTING ONE UP
These days, nano aquariums are all the craze in the aquarium hobby, bringing in a brand-new clientele.
Even though these little tanks seem practical and easy to set up due to their size and portability, there are a number of things to consider before installing them. These issues are crucial to the life of a smaller system yet are comparable to those that arise while managing a bigger system.
Many of the nano tanks available now come packaged with lighting and filtration. Although it might be a simple way for newbie hobbyists to get started, it could pose difficulties for an experienced aquarist who wants to follow the nano trend.
Plants and nanos go together, specifically in freshwater settings. However, there are certain cases where the illumination won't be enough for a planted tank. These kits are excellent options for seasoned hobbyists because some of them are made particularly for planted tanks, but that's not all.
Let's take a deep dive into this topic.
Getting Started With Nano Aquariums
While starter kits, especially for inexperienced enthusiasts, are a good option, most people might want to look for smaller tanks that are available separately. It allows them to do their own thing and have a unique, personal touch to their nano aquarium.
Further in this article, you will learn how nano aquariums are beneficial and what you can do to set them up and maintain them over time. So keep reading!
What Is a Nano Aquarium?
A tank that is 30 gallons or less is considered a nano aquarium. Smaller animals, such as fish, bugs, rocks, plants, and algae, will live in these tanks. This is because nano aquariums have smaller water levels and more room for free movement.
Note: There is no such industry consensus on the definition of a nano aquarium. Still, you can get a decent idea of what is now considered to be a real nano aquarium by researching what contemporary aquarium manufacturers are offering as nano tanks.
You can learn more about nano tanks here.
Benefits of a Nano Aquarium
Nano aquariums are primarily constructed to be mounted on little stands, desktops, or tables. They work extremely well in cramped spaces like smaller rooms, offices, and other places.
Whether you like freshwater or saltwater, you can choose one of the many sizes and forms available. The type of organisms you intend to add to your nano environment will also influence the aquarium you buy.
The larger-sized nano aquariums sometimes come with separate sump areas where you may conceal filtration systems and other items.
The water parameters are stabilized, and the oxygenation of the water is improved by these sump systems, which also benefits the nano-environment.
8 Tips To Set Up Your Nano Aquarium
We want to share some suggestions with you on how to set up the nano aquarium and then transform it into a tiny green treasure that could decorate your living space, workplace, and desktop and introduce a little nature within your four walls.
Here are eight tips that will help you set up your nano aquarium and prevent errors.
1. Select a Good Spot For Your Nano Aquarium
Ensure your new tank is not exposed to direct sunlight, as little volumes of liquid warm up more quickly than large ones.
You not only produce too much heat, particularly in the summer, but you also invite algae diseases. Otherwise, the available spaces for a micro aquarium are essentially unlimited.
A 30-liter small aquarium may be supported by almost any shelf or table.
2. Install a Good Filtering System in The Tank
Although we often advise filtering for amateurs, well-planted nano aquariums may also be handled without specialist equipment (i.e., without the need for a filter). You can use water testing kits for this reason.
If you're using a filter it's important to know that filters designed for bigger aquariums obviously cannot be utilized in this situation; it would be far too powerful and create a lot of flow in the nano tank.
Having a whole set will serve you well as a beginner in nano aquarists. The accompanying filters are safe for shrimp and have already been scaled to fit the micro aquarium.
3. Pick Your Nano Aquarium Inhabitants Wisely
Numerous fish, invertebrates, and plants are appropriate for inclusion in freshwater nanosystems.
Researching a species before buying it is generally a great idea, but it is absolutely necessary for these tanks.
Small species thrive in nano aquariums, particularly the well-liked dwarf shrimp. Shrimp breeding is doable in nano aquariums under 12 liters, but you should consider whether or not to offer the creatures more room.
The vibrant post-horn snails, for one, make an excellent stock in the 10-liter cube. Fish shouldn't be housed in nano aquariums, with the exception of a few species, like fighting fish that feel at home in tiny tanks.
Note: Avoid overcrowding your nano reef aquarium! Only two or three fish should be kept in 12-gallon nano reef aquariums.
4. Use An Appropriate Light Source
Any aquarium can succeed or fail based on its lighting, but the right choice is even more crucial with nano tanks.
Stay away from any light source that produces a lot of heat. LED illumination is the ideal option. There is a huge variety of LED light fittings available, many of which may be customized for their spectrum and light output.
You should select a light spectrum and brightness depending on what you intend to maintain in the tank.
5. Avoid Overfeeding Your Fish
It's crucial to avoid overfeeding the fish as well as other tank inhabitants because we are working with small amounts of water.
It would be best if you only gave the highest-quality foods available in proportions. Contrary to what the flake or pellet container's instructions may indicate, only give food that can be finished within 60 seconds.
Feed your fish multiple times each day if you'd like, but be sure to monitor the portions to ensure that nothing goes uneaten or starts to decay in the tank and cause issues.
Here are a few more tips on feeding your fish.
6. Ensure Regular Water Changes
Water replacement of 20%-30% must be done once every week in the nano tank since there's less quantity of water.
Even 50% of the water is easily changed during partial water replacement because of the small size.
In most cases, a giant watering container can do; a nano saves the need to run garden hoses through the house.
The water cans or containers used to deliver or prepare the water replacement for the nano must have no residue from cleaning agents, fertilizer, or spray. The aquarium should be given a particular container that is only used for water changes.
7. Choose The Right Accessories
With relatively little material, you can create quite magnificent stone structures, which is the magic of having a nano aquarium. With attractive, highly crystalline rocks like miniature landscapes, petrified trees, or lava, you can create an aquascape in the aquarium.
Small roots with fine branches are equally good. Always heed the minute details and avoid using too many massive, coarse-looking ornamental elements. Check this article for more inspiration on adding accessories and devices to your aquarium.
8. Dose The Right Amount of Fertilizer
It's challenging to dose regular fertilizer for big aquariums to nano aquariums. You can indeed divide the correct amount into a smaller number of liters, but the dosage aids are typically divided too roughly to be adequate.
The solution, in this case, is either a pharmacy-purchased insulin syringe that doesn't require a needle or a nano fertilizer that can be dosed suitably.
With these needles, you can accurately administer 1/10 of a milliliter thanks to the ultra-fine, very accurate scale.
Final Thoughts
Setting up a nano aquarium might look easier, but in fact, they're more challenging than larger aquariums. However, many people are setting up nano aquariums because they look great, require less space, and with the right tips, you can set up a beautiful nano tank.
comments powered by

Disqus
MOST RECENT ARTICLES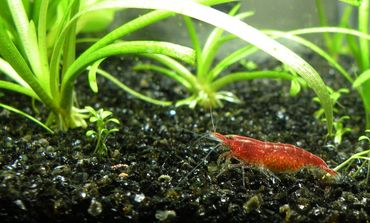 If you're looking for a unique way to stock your new tank, give freshwater shrimp a try.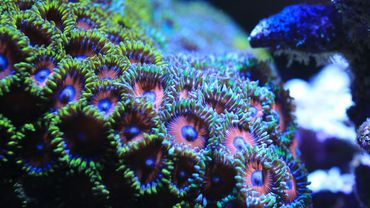 Cultivating a saltwater aquarium is a hobby full of exciting challenges, but sometimes those challenges can get the better of you.