HOW TO KEEP YOUR TANK SAFE DURING A POWER OUTAGE
A power outage may only be a minor inconvenience for you but, for your aquarium fish, it can be deadly.
A power outage is a minor convenience for most people – it simply means that you have to take a break from television, computer, and charging your cell phone. As long as the outage doesn't last too long there will likely be no damage done. When it comes to your aquarium, however, a power outage can be a major problem. In order to maintain the delicate balance in your tank you need to keep your filtration system and heater running 24 hours a day, 7 days a week. Whether the outage lasts for a few hours or a few days, there are several things you can do to minimize the damage.
Types of Power Outages
Before getting into the details of how to protect your aquarium during a power outage, it is important that you understand that different types of outages will affect your aquarium in different ways. A localized power outage occurs when the main source of power to the aquarium is disrupted. This could be due to a power strip coming unplugged or a fuse being blown. In some cases the problem is easily remedied – you can just plug the cord back in or flip the switch on the circuit breaker. If the problem is due to an equipment malfunction, like a cracked heater, you may not even realize the problem right away. You may want to consider installing a plug-in alarm that will alert you if the power to your tank is interrupted – this is an especially good investment if you have a very large tank full of expensive fish. It is also a good idea that you use different plugs for different pieces of equipment so they do not all go out at once in the event of a localized power outage.
The second type of power outage is a generalized power outage – this type of power loss may be due to a downed power line or storm damage to a transformer. Generalized power outages can last for as little as a few second or as long as several days. This type of power outage can be very dangerous for your aquarium and it is something you definitely need to plan for. In fact, it may be beneficial for you to simulate a power outage after setting up your tank to make sure that your filter doesn't continue to siphon water without power – if it does, it could drain a significant amount of water from your tank and cause a big mess on the floor. Simulating a power outage will also allow you to make sure that, once power is restored, all of your equipment starts back up properly.
In the event of a generalized power outage, you will need to take certain steps to prevent the conditions in your aquarium from going south. These steps are outlined below.
Unplug Your Equipment

Because the power is already out, it may seem silly to unplug your equipment. There are, however, a few practical reasons for doing so. For one thing, while the power is out the water in your aquarium filter will have nowhere to go. All of the toxins and dissolved wastes absorbed by your filter media will sit and stew, becoming more and more toxic over time. If you do not unplug your filter it will turn back on as soon as the power returns and all of those nasty toxins will flow right back into your tank. A sudden influx of toxins will add to the stress your fish are probably already under due to the power outage and it could be a matter of life or death.
In addition to unplugging your aquarium filter, you should also take the time to rinse it out. Replace your filter media if it is more than a week old and rinse the filter well. If your aquarium filter has a biological filtration component like a Biowheel, make sure that it stays submerged so that it doesn't dry out. If the biological filtration media dries out, it will kill all of the beneficial bacteria. Then, when the power comes back, your tank will go through the entire cycling process again and the conditions in the tank will become very dangerous for your fish. If you aren't at home when the power goes out and it comes back on before you return, make sure you perform a large water change as soon as you get home to counteract any toxins that have been put back into the tank.
Maintain Stable Water Temperature
When the power goes out, that means that your aquarium heater won't be working and the temperature in your aquarium could drop significantly, especially in the winter months. Glass is not very efficient for retaining heat so the temperature could drop quickly and your fish could suffer the consequences. To minimize heat loss, cover your tank with a blanket to trap in as much heat as possible. Make sure you unplug your lighting system before you cover the tank with a blanket because certain lighting systems might pose a fire hazard if they come back on while the tank is covered. Another option is to heat up some water on the stove and pour it into plastic bags or jugs and float them in the tank. If you use this method, make sure you don't heat the water too much or it could be dangerous for your fish.
Make Up for Lost Oxygen
Without a filter running, the oxygen supply in your tank can rapidly decrease and your fish could suffocate if the levels drop too low. The best thing you can do is to buy a battery-powered air pump and use it to run an airstone to create some water movement in your tank. If you don't have a back-up pump then you can do this by hand. Simply take a cup and fill it with tank water then dump it back into the tank to produce water movement and air bubbles. Another option is to hook up a piece of airline tubing to the type of hand pump used to inflate bicycle tires. Though this option may not introduce much oxygen into the tank, some level of water movement will be beneficial.
Additional Tips and Tricks
In addition to the steps already discussed, there are a few other simple things you can do during a power outage to minimize the damage. For one thing, you should avoid feeding your fish during a power outage because the waste they produce (along with any uneaten fish food) will accumulate in the substrate and impact your water quality. Aquarium fish can survive for a full 3 to 5 days without food, so do not worry about any harm coming to your fish by withholding food. If you know that a storm is coming that will likely knock out your power, you should perform a large water change of 40% to 50% of the tank volume before the power goes out – this will help to negate the effects resulting from the loss of filtration.
A power outage can be very dangerous for your aquarium fish, but it doesn't have to be a death sentence. By following the steps outlined in this article you can minimize the damage and keep your fish safe.
comments powered by

Disqus
MOST RECENT ARTICLES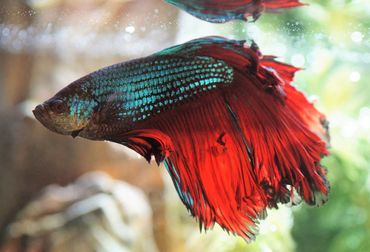 The betta fish is and will forever be one of the most popular types of aquarium fish.
Popular as prizes at carnivals and state fairs, goldfish are known for their orange-gold coloration, but they actually come in many colors and patterns.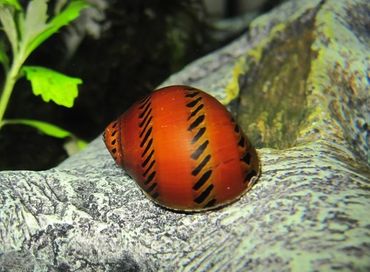 Looking for an addition to your freshwater cleanup crew?