2006 Top 10 Corals & Inverts
State: Tennessee
Country: United States
Quote:
Sometimes you have to cross the valleys to reach the top of the mountain
Fish Kept:
1 Ocellaris Clown 1 Yellow Tang 1 Engineering Goby 1 Yellowhead (Pearly) Jawfish 1 Tiger Striped Serpent Star 1 Rose Urchin 1 Rock Clam Many Cerith, Nassarius, Astrea, and Turbo Snails Many Scarlet Reef Hermit Crabs
Corals/Plants Kept:
Lots of Mushrooms... (Hairy, Lavender, Metallic Purple, Red and Green, and Bubbles), Ricordia, Mushroom Anemones, Colt Coral, 4 Tree corals, Large Feather Dusters, Green Star Polyps, Purple, Red, Green and Orange Zoos.Large Green Brain. Lots of White Pulsing Xenia. orange Ball Sponge.
Advice:
Be Patient and do not cut short when buying equipment. Make sure you have plenty of filtration and live rock. Making your own rock at home saves a lot of money and aggravation in trying to keep algae down. I have also had more luck keeping my temp. at around 82 degrees F. My corals get larger and also multiply much faster at this temperature.
Description:
A good shot of my red and green zoos
State: Georgia
Country: United States
Fish Kept:
Naso Tang Regal Tang Kole Tang Mated Pair Percula Clowns Skunk Clown Madarin Dragnet Scooter Blenny
Corals/Plants Kept:
Sps, Lps, Zoanthids
Advice:
Take it slow! Get on a good reef froum and read, learn, ask, and read some more. There will be up's and down's in this hobby, but it is worth it. Make sure you price check on your equipment. Usually the net is so much cheaper.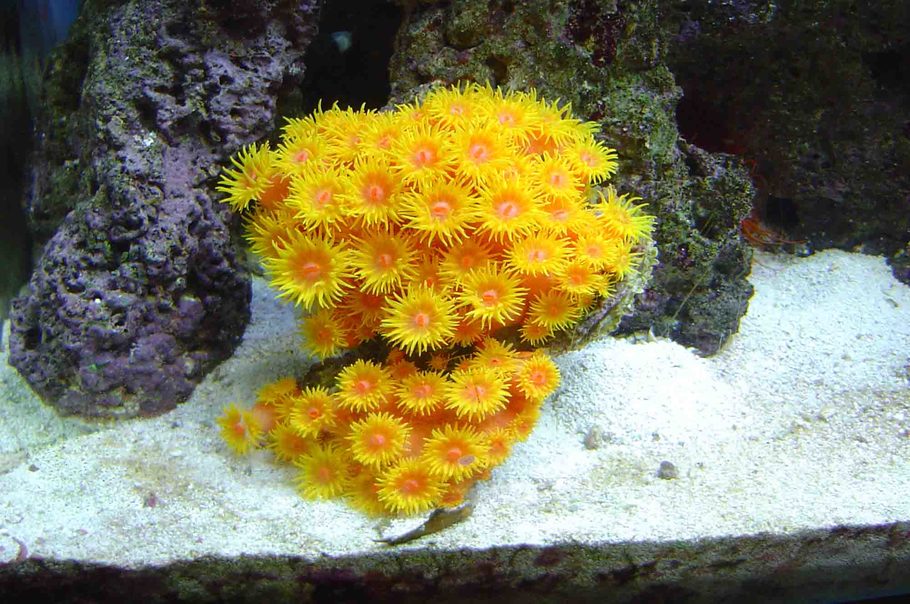 State: Florida
Country: United States
Quote:
live life to the fullest
Fish Kept:
Tomato Clownfish, coral beauty, midas blenny, yellow tang,Red Flame Scallop, Scarlet Skunk Cleaner Shrimp, snails,crabs,bubble tip Anemone.
Corals/Plants Kept:
Button Polyp Corals/ Chaetomorpha ,sun coral, starburst polys, red & purple mushrooms, toad stool,frog spawn,yellow button polys.
Advice:
RESEARCH, RESEARCH, RESEARCH...... do your homework before buying anything.
State: California
Country: United States
About Yourself:
i did fresh water for 4 years was allwase interested in a reef but was afraid n just decided to pull my finger out of my a.... n do it n im so glad i did im a diesel mechanic n that takes up most of my time the rest is my wife n tank no kids yet so dont know what the hell ill do then .
Corals/Plants Kept:
pagoda,candy cane,torch, ass zoos,frog spawn,green mushrooms,red n green scolimia, rock anenamy,blassto wellsi , eligance n still stocking
Advice:
lots of patiance i didnt at first n learnd the hard way but at least i learnt from them.find a really good retailer you can trust go to several thats how you tell who is honest n who is a sailsman,im lucky i found 2 really great dealers
Description:
my latest addition acan
State: Florida
Country: United States
Quote:
stay on the reef!!
State: California
Country: United States
Quote:
Treat others as you wish to be treated
Fish Kept:
(2) Flase Perculas (1)Blue Tang (1)Royal Gramma (5) Dispar Anthias (2) Green Chromis (1) Copperband Butterfly
Corals/Plants Kept:
lots of pretty ones, and easy ones.
Advice:
Plan and read. I wouldn't buy anything until your sure about the size of everything you want and the equipment needed to maintain your tank.You can usually figure about $30 - $35 a gal for a tank that is fully set up with livestock. Make sure to support your Local Fish Store, and check the internet to see if there is a good local reef community or forum board. My local board is: www.sdreefs.com If you wish to see the progression of this tank copy & paste this link: http://www.sdreefs.com/forums/showthread.php?p=142497&posted=1#post142497
State: None/Other
Country: United Kingdom
Description:
My 9 Month Old Coco-Worm 85g (uk) Bow Front Tank, 4x54 T5 Luminare / Deltec Aqua+ Tubes, Deltec MCE600 Skimmer, Eheim Pro 3 Ex-Filter, TMC UV15, Tunze 6060 / Maxi-Jet 1200 PH Combo, Auto Top-Up, 3 Stage 6" DSB, Hydor ETH 300 heater.
State: New Jersey
Country: United States
About Yourself:
Grad student from MSU, started the hobby back on 2005. plan to continues as long as i can.
Fish Kept:
1 sand goby, 1 firefish, 2 clowns (now differentiated), 1 yellow tang, 1 black damsel, 1 pijama Cardinal.
Corals/Plants Kept:
I also have a few corals: 1 rock polyps, 2 bubble tips, 3 nanocoral polyps and 2 rocks with mushrooms. I also have two scallops, about 10 hermits and 5 snails.
Advice:
Bow tanks are really nice. You can see almost every corner of the tank. I am very pleased with the result I got 1 year after i started the hobby.
State: Florida
Country: United States
About Yourself:
I am a 22 year old Senior in College.
Fish Kept:
3 - False Percula Clownfish, 4 - Blue Chromis, 2 - Banjii Cardinals, 1 - Anthia, 1 - Blue Tang, 1 - Red Sea Sailfin Tang, 1 - Firefish, 1 - Neon Dotty Back, 1 - Copper Banded Butterfly Tang, 1 - Clown Tang, 1 - Six Line Wrasse, 2- Watchmen Gobies, = 19 - Total
Corals/Plants Kept:
Sebae Anenomea, Bubble Tip Anenomea, 3 - Maxima Clams, 2- Flame Scallops, Derasa Clam, A large variety of zoopolyps, star polyps, mushrooms, and Ricordia, Xenia, Octopus Span, Frog Span Torch Coral, 2 - Toadstool Leather Coral, Finger Leather Coral, Orange Sun Polyp Coral, 4-6 - Caps, 10 - 12 Acros, Some encrust hard corals, 2 - Brain Corals, Open Brain Golden Birds Nest Pink Birds Nest = Approxiamately 45 Colonies/Corals
Description:
Clownfish in Sebea Anenomea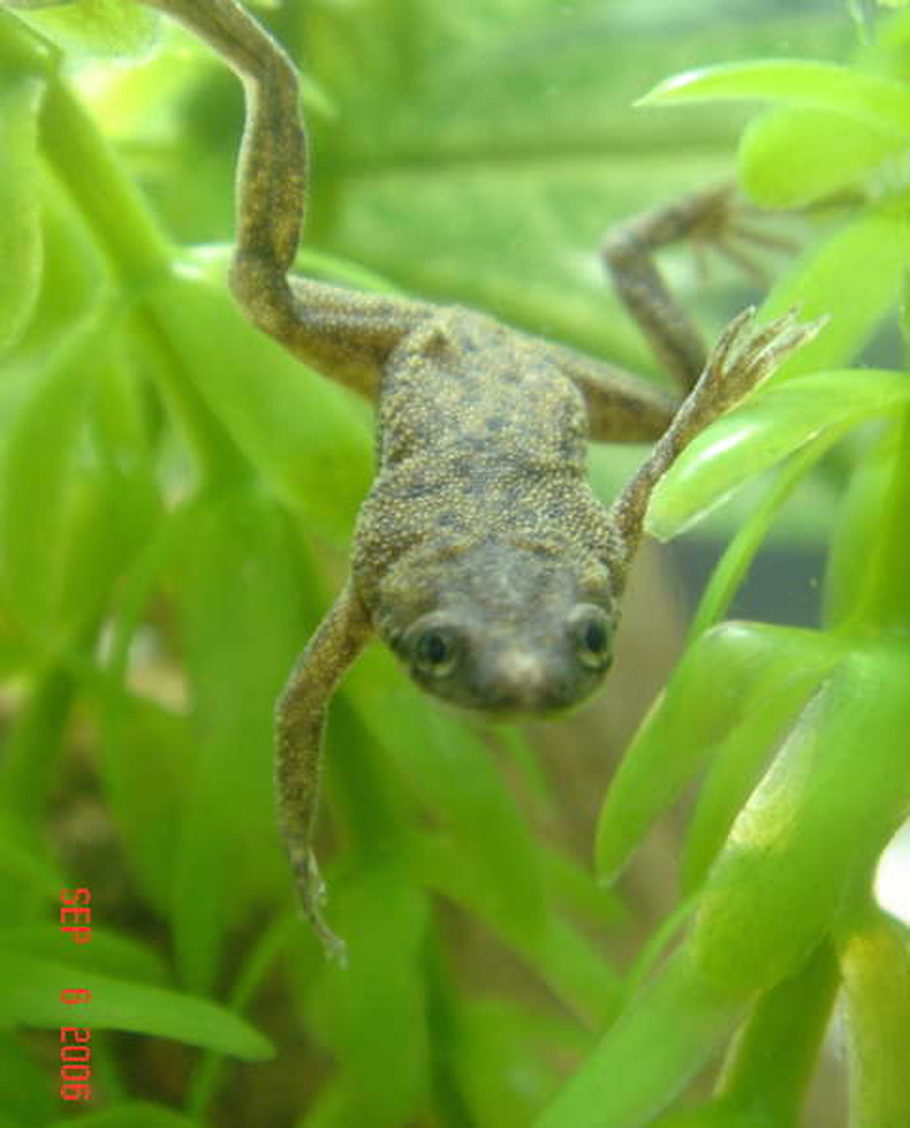 State: Connecticut
Country: United States
Quote:
Abercrombie and FISH
About Yourself:
blah, blah, blah.
Fish Kept:
Goby Fish, Puffer fush.
Corals/Plants Kept:
All fake corals. Rock and real sea shells.
Advice:
Always look at your fish every day for signs of illness, disease. Do weekly water changes.