View Highest Rated Planted Tanks
This Month: September 2017
State: None/Other
Country:
Canada
Corals/Plants Kept:
Sage subulata, Amazon Sword, Anubias cofefolia, Anubias barteri, hygro difformis, hygro rose, green ozelot sword
Advice:
Take it slow. Don't try to get everything accomplished at once. Slowly let things acclimate to the tank so that levels can in turn balance better. Otherwise things die pretty fast and that's money going down the drain...get it?
Description:
30 gal Freshwater planted tank, a few Serpae tetra, and one common pleco. I will be adding more fish to the tank, just haven't decided what to add at this time. I'm using an Aquaclear 30 Filtration system as well as an air stone bubbler. I also have some plant life in the tank, but I'm also adding to this feature of my tank.
State: California
Country:
United States
Quote:
Keep your sleeves wet.
About Yourself:
Love the Tank World
Corals/Plants Kept:
Anubias nana, Jungle Val, Java Fern narrow/wide leaf, tropical lily, Penny wort and Cardamine lyrata.
Advice:
I feel that I am a novice so the only advice I have for planted tankers is do not use water wisteria. It grows to crazy and it loves being on top.
Description:
125 gallon planted tank
State: Colorado
Country:
United States
Corals/Plants Kept:
i don't remember the name
Advice:
uhhh eat your vegetables
Description:
don't mind the bit of mysis shrimp on the plant theyle get to it soon..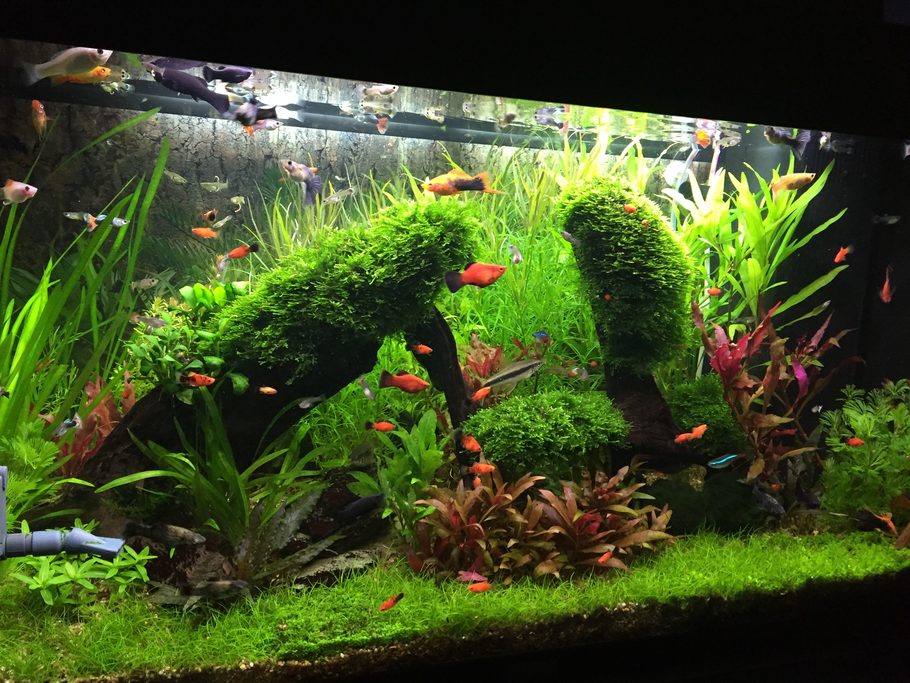 State: None/Other
Country:
Croatia
Fish Kept:
Black Molly, Silver Molly, Red Fire Guppy, Betta - Male, Platy, Dwarf Otocinclus, Pario-Ancistrus Pleco (L-048), Siamese Algae Eater
Corals/Plants Kept:
Pogostemon erectusPogostemon helferi Hemiantus cuba
Description:
Planted tank with live barriers