AQUARIUM SCREENSAVERS
Different kinds of screensavers, top aquarium screensavers available today.
Sometimes you just can't get enough of them. When you're away from your tank and busy at work, the next best thing to look at is an aquarium screensaver. This article will cover the following:
Describe different kinds of screensavers
Discuss what you might want to look for in a screensaver
Provide you with a list of the top aquarium screensavers available today
Leave you with some considerations and warnings regarding free screensavers

What's Available?

The major categories for aquarium screensaver software are:
Freshwater/Saltwater
Animation/3D modeling
Just Fish/More than Fish
Just a Screensaver/More than a Screensaver (for example, games or provide a SIM like experience)

What should you look for in a Screensaver?

When looking at screensavers, you'll want to consider the following:
Operating system support (i.e. Windows 95/98/2000/XP, Mac, Linux, etc.)
License cost (free to download, free to try, need to pay upfront to download)
The number of fish you can see at one time
The variety of fish that you can see at one time
The variety of the fish behavior
What is the quality of the imaging? Are the fish flat images or are they 3D models?
How customizable is the screensaver?
Any reputation that the screensaver may have for installing spyware or any other Trojan horse types of damaging software onto your computer.

Top Aquarium Screensavers

Here is a list of our top favorite aquarium screensavers:

Here are some more you might want to look at:
Aquazone Desktop Garden ($19.95) by Allume. Allume also makes a GoldfishPack for this application. If you want something more exotic, look into their Jellies, Turtles, and more application ($19.95).
Considerations and Warnings
Many free aquarium screensavers are actually downloaded with spyware, so be careful! For example, one site, PCHell, warned users to beware of "Fun Web Products" screensavers. While they technically do not have spyware they do track usage with cookies. "Fun Web Products" may not make aquarium screensavers, but that doesn't mean that your free aquarium screensaver is safe for you to use.
Instead of clicking on those pop-up advertisements for free aquarium screensavers, go to a reputable download site and look for screensavers there. One of our favorite download sites is cnet's download.com.
comments powered by

Disqus
Most Recent Forum Discussions
Food competition - By duskyangel, 11/18/17 01:54:14 am (1 replies)

What do you do when your fish are very competitive at feeding time and you're not sure if they're all getting enough to eat? Some ...

Corals for a beginner - By duskyangel, 11/18/17 01:52:06 am (1 replies)

I think I'd like to try keeping corals sometime early next year. Which would be some good ones to start out with?

Datnoid brackish, fresh or salt? - By nea7, 11/12/17 05:57:09 pm (1 replies)

I'm confused at what water conditions a datnoid needs to be kept in? I've heard all different things and then I was under the assumption ...
MOST RECENT ARTICLES
Cultivating a saltwater aquarium is a hobby full of exciting challenges, but sometimes those challenges can get the better of you.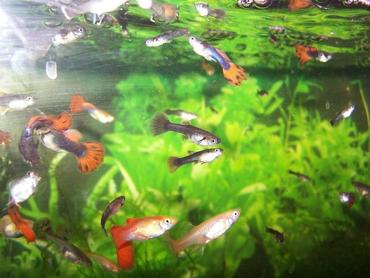 Everyone knows that guppies are some of the most colorful freshwater fish while also being some of the easiest to care for.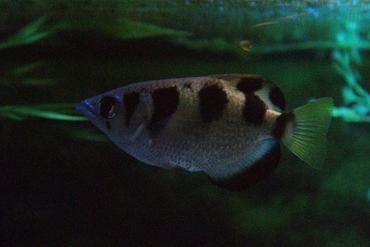 Looking for a unique species to add to your tank?