More Info
Description:
60 gallon AFRICAN CICHLID tank with 1 black shark. green and black rocks,with one flourescent light with a mirror. green and black non-living plants
Advice:
NOOO RED DEVILS WITH ANY OTHER TYPES OF FISH
Fish Kept:
1 electric blue johonni, 1 peacock, 2 bumble bees, 1 south american black convict, 1 jack dimpsey, 1 powder blue jack dimpsey, 1 red belly pacu, 1 black shark, and a few other assorted african cichlids that I can't remember the name of,that i bought because of either there beauty or there aggression.
Quote:
"NOTHING MORE SOOTHING OR CALMING THAN WATCHING A TANK THAT U PUT 2GETHER"
MOST RECENT ARTICLES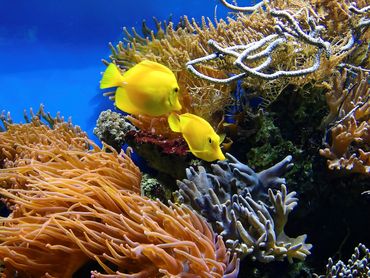 One of the latest developments in aquarium lighting is wireless control of LED systems.
When it comes to aquarium filtration there are many options to choose from.
Treating marine aquarium diseases is easier than ever with innovations like medicated frozen fish food.