More Info
Description:
Brackish / .012 salinity 80 gallons. Monos, green spotted puffers, fiddler crabs, ghost shrimp, ( for live food, that are breeding) Guppies, 1 female beta, 1 platty substrate small aquarium rock to large rock. ( makes Great hiding spots ). 2 years growing purple algae the 1 platty came in a bag of feeder guppies and is now as large as the mollies. ( I tryed adding 3 more all died )So I stay away from them. I have tryed lots of different fish to acclimate. I would like over a 3-6 months to raise the salt level to .024
Advice:
I have tried many different kinds of fish and crustaceans. I have a 3 year brackish tank that I increase salinity monthly. I can answer the pro and cons of a brackish tank I also know about green spotted puffers in a community tank.
Corals/Plants:
All my plants are plastic I perched from a home dcor store
MOST RECENT ARTICLES
In the second week of February 2017, one of the highest trending topics in aquarium-related social media is in regard to cichlid compatibility.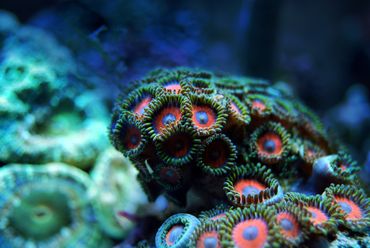 With more than 2,000 different species of coral out there, how do you choose the right option for your tank?
Clownfish are one of the most recognizable types of saltwater aquarium fish.