More Info
Description:
Lake Malawi Cichlid Tank ----------------------------------- Ivory coast mix gravel by caribsand is my substrate Fluval 405 Lots of bubbles :) Basic hanging heater Texas Holey rock(Coming soon from ebay) I also use Natural trace which is a supplement for African cichlid tanks. It gives the water the minerals found in the rift lakes of Africa. I recomend it If you want your fish to be brighter and happier :) FOOD I give my fish Spirulina flakes and occasionally bloodworms for a treat, Also Tetra Cichlid flakes from time to time.
Advice:
Just started this hobby again after nearly 5 years fishless.......Rewarding experience and great relaxation tool....
Fish Kept:
right now there are 2 Acei - 2 inches 1 Electric Yellow- 1 1/2 inches 2 Cobalt blue Zebras - - 1 inch or so 1 Demasoni- 1 inch(tiny but fiesty guy) 2 Orange blotched Zebras- 1 inch or so 1 M. Auratus- 2 inches Soon adding 1 Snow White 2 Elongatus Jewel Spot 1 Msobo
Corals/Plants:
Fake plants...my fish would eat real ones and they would look nasty my decorations resemble marine coral and coverey.
Quote:
"Do what thou will"
MOST RECENT ARTICLES
In the second week of February 2017, one of the highest trending topics in aquarium-related social media is in regard to cichlid compatibility.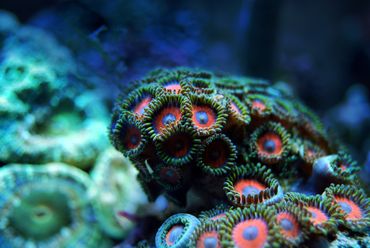 With more than 2,000 different species of coral out there, how do you choose the right option for your tank?
Clownfish are one of the most recognizable types of saltwater aquarium fish.