AQUARIUM GALLERY
Browse all photo galleries in our database:
MOST RECENT ARTICLES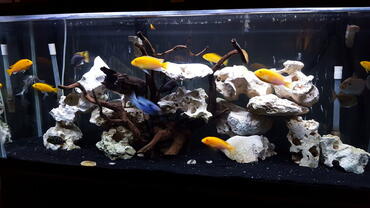 Building a beautiful saltwater tank landscape out of rock is a challenge but with some helpful tips you can make it work.
Many tetras are known for their small size and peaceful nature, but there are some larger tetras that can be a good choice for the community tank.
Tangs are not just some of the most brightly colored species of tropical saltwater fish - they are also great additions to the reef tank.