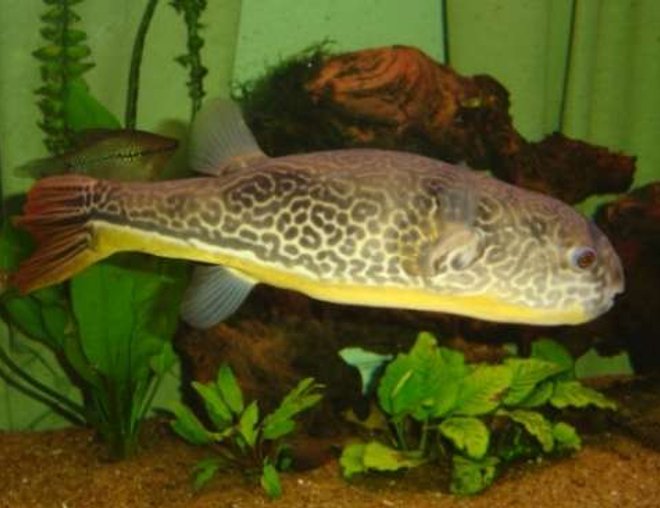 Description:
Here's Clooney my Mbu puffer. He's 3 years old and roughly 17inches long!! He's very placid and shares the tank happily with the other fish :)
Fish Scientific Name:
Tetraodon Leiurus
Fish Popular Name:
Target Puffer
This tank picture looks better than 50.42% of tank pictures in this category.
Ranked #3709 out of 7481 freshwater fish pictures worldwide.
Rating: 4.32 Votes: 50