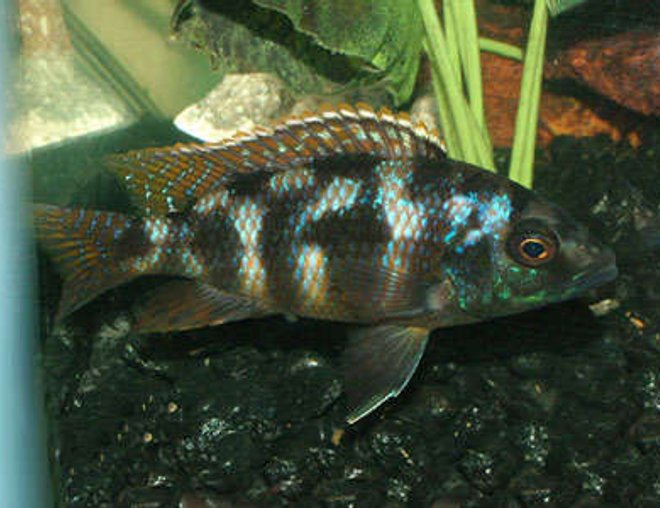 Description:
My name is Punk and Im a Big Lipped Cichlid. I got my name because I will punk you and have been the ill fate to many an unwanted rival so stay out of my way ...
Fish Scientific Name:
Cheilochromis Euchilus
Fish Popular Name:
Big-lipped Cichlid
This tank picture looks better than 76.93% of tank pictures in this category.
Ranked #1724 out of 7474 freshwater fish pictures worldwide.
Rating: 5.13 Votes: 45