165 gallons saltwater fish tank (mostly fish, little/no live coral)
State:None/Other
Country:United States
MORE INFO
RATE FOR OTHER Tank Type
Most Recent Forum Discussions
setting up tank - By vostric, (0 replies)

I have a 20G tank, with a nice open space in the middle of my Eco-Complete substrate, I have my heater and filtration in, I ...

Brown algae on plants - By billy_corycat, (1 replies)

What can I do about brown algae on my plants? What causes this? And will it kill my plants?

Black friday sales? - By billy_corycat, (0 replies)

Is there anything aquarium related that usually goes on sale for Black Friday? I'm wondering if there's anything I could save money on - this ...
MOST POPULAR ARTICLES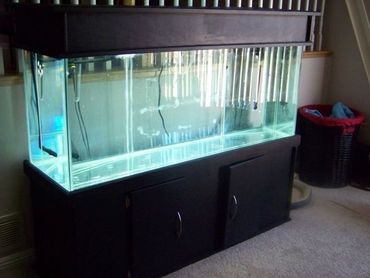 How to test your aquarium's water, and what to look for.
Cultivating a thriving planted tank can be a challenge -- this article will help you diagnose the most common problems.
When cultivating an aquarium, you are likely to run into a variety of freshwater aquarium fish diseases and conditions including dropsy.