55 gallons freshwater fish tank (mostly fish and non-living decorations)
Country: United Kingdom
MORE INFO
Photo Caption:
220 litre aqua oak community
Fish Kept:
Betta - Male, Boesemani Rainbow, Honey Sunset Gourami, Dwarf Gourami, Powder Blue Dwarf Gourami, Sterba's Cory, Panda Cory Cat, Bronze Cory, loretto cory, honey gourami, black cory, bristlenose pleco, inspector pleco, medusa pleco, Pygmy Cory Cat, amano shrimp, green jade shrimp, blue dream shrimp, orange shrimp, diamond neon tetra, Cardinal Tetra, sulawesi snail, nerite snail, assassin snail, Angelfish
Corals/Plants:
-alternanthera reicneckii pink-juncus repens--lobelia-lysimachia-ctenopoma thalictroides-salvinia auritaculata-java fern-micranthemum monte carlo-anubias barteri nana-anubias barteri-echinodorus chrileni-echinodorus-hornwort-grass
RATE FOR OTHER Tank Type
MOST POPULAR ARTICLES
When cultivating an aquarium, you are likely to run into a variety of freshwater aquarium fish diseases and conditions including dropsy.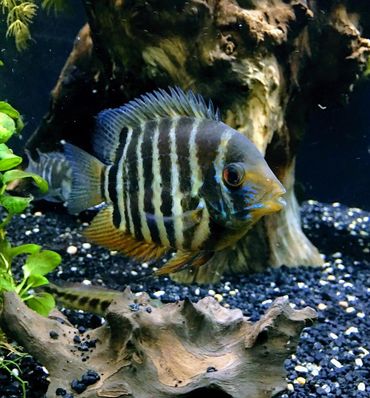 When you see signs of stress in your fish, you can then take steps to identify the source of that stress and then to resolve it before it becomes a major issue.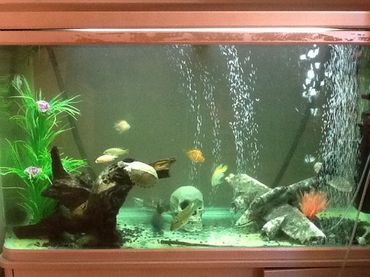 Learn the basics of aeration and how to properly aerate your aquarium.