65 gallons freshwater fish tank (mostly fish and non-living decorations)
Photo Caption:
Rate my art!
Corals/Plants:
Anubias nana
RATE FOR OTHER Tank Type
MOST POPULAR ARTICLES
Freshwater shrimp make an excellent addition to your cleanup crew - keep reading to learn more about the top 5 species!
Keeping anemones in a reef tank can be a challenge if you are not fully prepared.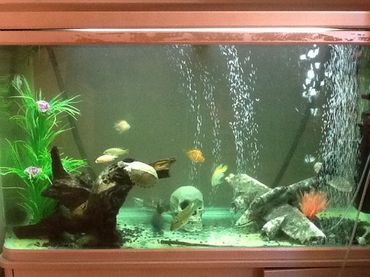 Learn the basics of aeration and how to properly aerate your aquarium.