31 gallons freshwater fish tank (mostly fish and non-living decorations)
Country: United Kingdom
MORE INFO
Photo Caption:
Setup on new tank
RATE FOR OTHER Tank Type
MOST POPULAR ARTICLES
Learn how about pH and how to properly maintain it in a freshwater aquarium.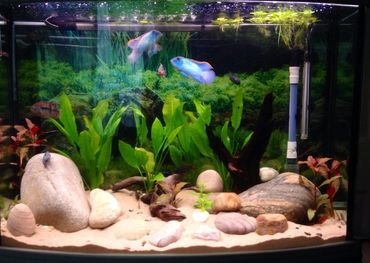 An unfiltered tank is a unique challenge - you will learn the basics for how to get started in this article.
Unexpected behavioral changes are often a symptom of disease in aquarium fish.