freshwater fish - aulonocara sp. - albino strawberry peacock stocking in 100 gallons tank
State: California
Country: United States
MORE INFO
Fish Kept:
cichlids few sharks and 3 tinfoil barbs, peacock . jewel cichlids.
Corals/Plants:
fake plants
RATE FOR OTHER Tank Type
MOST POPULAR ARTICLES
Cultivating a thriving planted tank can be a challenge -- this article will help you diagnose the most common problems.
Angelfish are a species of freshwater cichlid and they are one of the most popular species of tropical aquarium fish.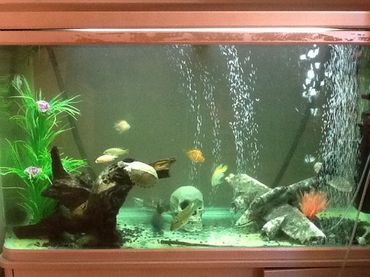 Learn the basics of aeration and how to properly aerate your aquarium.