freshwater fish - neolamprologus leleupi - orange leleupi cichlid stocking in 80 gallons tank
State:None/Other
Country:United States
MORE INFO
Corals/Plants:
Java fern, jungle val, compacta sword, assorted crypts, moss balls. Cichlid sand mixed with crushed coral substrate. Lace rock , local river rock and driftwood for decor.
RATE FOR OTHER Tank Type
Most Recent Forum Discussions
setting up tank - By vostric, (0 replies)

I have a 20G tank, with a nice open space in the middle of my Eco-Complete substrate, I have my heater and filtration in, I ...

Brown algae on plants - By billy_corycat, (1 replies)

What can I do about brown algae on my plants? What causes this? And will it kill my plants?

Black friday sales? - By billy_corycat, (0 replies)

Is there anything aquarium related that usually goes on sale for Black Friday? I'm wondering if there's anything I could save money on - this ...
MOST POPULAR ARTICLES
Cichlids are one of the largest families of freshwater fishes and they are prone to developing several aquarium fish diseases.
Learn about the differing points of view and guidelines on using carbon in your aquarium.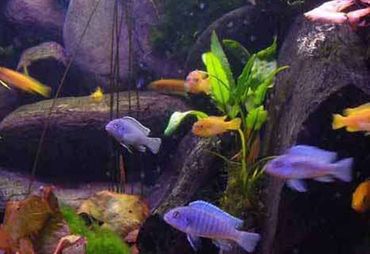 Breeding freshwater aquarium fish can be a rewarding but challenging experience.