General Aquarium Articles
An automatic fish feeder can be a great tool if you have to go out of town or want to regulate your feeding schedule for fish. In this article you will learn about popular automatic feeders and receive instructions for building your own.
When it comes to keeping your aquarium fish healthy and happy, offering them a high-quality diet is incredibly important. If you do not provide a healthy diet for your fish, they may suffer from malnutrition and they are more likely to become stressed. Fish that are stressed have a higher risk for developing diseases, so a high-quality diet is essential for your fish.

Most fish do not require a large amount of food – in fact, fish benefit from not being fed every day. If you go away on vacation, however, your fish might have to go several days without food and that might not be good for them. To ensure that your fish get the food they need when you aren't able to feed them, you might consider installing an automatic fish feeder. Automatic fish feeders can be expensive, depending which model you choose, so think about making your own DIY automatic feeder. You will find instructions for building an automatic feeder below.
Pros and Cons of Automatic Feeders


Automatic fish feeders can make the task of keeping a regular feeding schedule for your fish easy – it is also a great option if you have to go out of town for an extended period of time and you want to make sure your fish get fed. As is true for all aquarium equipment, however, automatic feeders have their pros and cons. You will find a list of pros and...
A power outage may only be a minor inconvenience for you but, for your aquarium fish, it can be deadly.
A power outage is a minor convenience for most people – it simply means that you have to take a break from television, computer, and charging your cell phone. As long as the outage doesn't last too long there will likely be no damage done. When it comes to your aquarium, however, a power outage can be a major problem. In order to maintain the delicate balance in your tank you need to keep your filtration system and heater running 24 hours a day, 7 days a week. Whether the outage lasts for a few hours or a few days, there are several things you can do to minimize the damage.
Types of Power Outages
Before getting into the details of how to protect your aquarium during a power outage, it is important that you understand that different types of outages will affect your aquarium in different ways. A localized power outage occurs when the main source of power to the aquarium is disrupted. This could be due to a power strip coming unplugged or a fuse being blown. In some cases the problem is easily remedied – you can just plug the cord back in or flip the switch on the circuit breaker. If the problem is due to an equipment malfunction, like a cracked heater, you may not even realize the problem right away. You may want to consider installing a plug-in alarm that will alert you if the power to your tank is interrupted – this is an...
Why buy Aquarium Supplies online? Where to Get Aquarium Supplies Online?
It used to be that both novice and serious fish hobbyists would set aside weekends to travel to their favorite fish aquarium store to see all the latest fish livestock and look at the new tanks and aquarium supplies. With the advent of the Internet, you can now let your fingers do the walking, buying up both aquarium livestock and accessories online.

Why buy Aquarium Supplies online?

Buying aquarium supplies has both its pros and cons. We'll discuss the pros and cons over the following aspects: selection, cost, time delay, shipping cost, and caveat emptor (buyer beware), and customer service.
Selection. How many times have you read about a new aquarium filter, drove over to your local pet store only to find that they don't carry that new filter in stock? It can be very frustrating hunting down local sources for many specific aquarium supplies. Probably the biggest advantage to buying your aquarium supplies online is the available selection. If you can't find what you're looking for at one online, you can probably find it at another online site. You can quickly develop your quick list of favorite stores, one of which will always carry what you're looking for.
Cost. With online shopping, you can easily do comparative shopping, which will help you keep your costs down. Make sure you consider shipping costs and the company's shipping guarantee or warranty (or lack thereof) when you compare prices.
Time delay. There are two ways to look at this. On the one...
MOST RECENT ARTICLES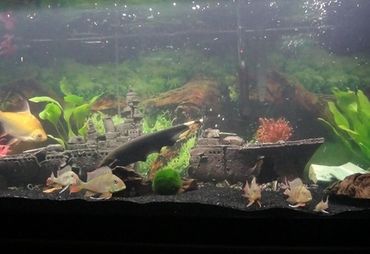 Why buy Aquarium Supplies online?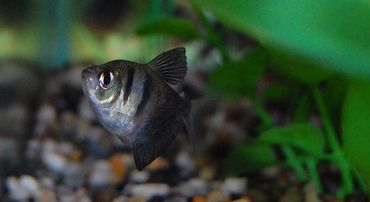 Many tetras are known for their small size and peaceful nature, but there are some larger tetras that can be a good choice for the community tank.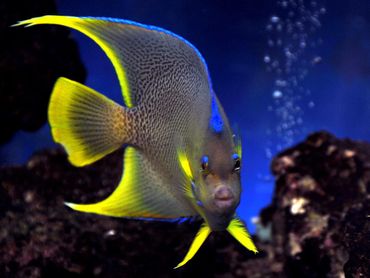 Saltwater angelfish are some of the most colorful saltwater fish available.