General Aquarium Articles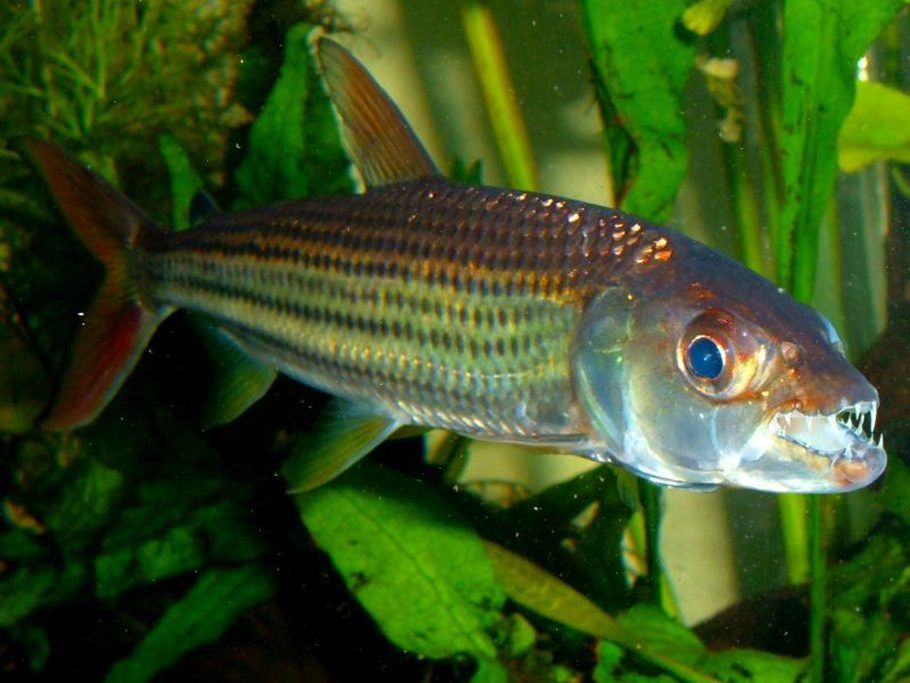 Keeping the peace in a tank full of aggressive fish can be tricky but smart aquascaping can help to diffuse the tension.
When it comes to stocking your aquarium, you have a wide selection of different fish to choose from. Before you rush out and buy any fish, however, you should take the time to learn the basics about tropical fish compatibility. In addition to being divided by their native habitat and their feeding habits, tropical fish can also be sorted by their level of aggression. Community fish are generally peaceful and docile species that get along in large groups with other fish. Semi-aggressive fish can sometimes be kept in community tanks or with other semi-aggressive species as long as the tank is large enough and there is only one male per species.
Aggressive fish are a whole separate matter – many of them need to be kept in single-species tanks or they cannot be kept with other fish at all. If you have your heart set on cultivating an aggressive fish tank, think carefully about how you are going to stock and arrange your tank to minimize problems. You may be surprised to see how big a difference something as simple as decorating your tank thoughtfully can make when keeping aggressive fish.
Identifying the Signs of Aggression in Fish


If you see one of your fish chasing another fish around the tank, it is an obvious sign of aggression but not all signs of aggression are quite so obvious. In most cases, fights among aquarium fish happen when you are not looking – you just discover the damage after the fight is over. This...
Stop chasing your fish around the tank with a net and learn the right and wrong way to catch aquarium fish!
Have you ever experienced the frustration of trying to catch a fish in a net who simply does not want to be caught? You wouldn't be an aquarium hobbyist if you hadn't. There are many occasions when it may become necessary to remove one or more fish from the tank but sometimes the task of actually catching your fish can be a headache. In this article you will learn about the dos and don'ts for netting aquarium fish as well as some of the reasons why it might be necessary to remove fish from the tank.
The Dos and Don'ts of Netting Fish


How does your typical method for trying to catch aquarium fish go? Do you chase the fish around the tank with the net or do you try to force him into a corner? If you have large décor items or aquarium plants in your tank, having to maneuver around them can be very difficult and frustrating. It is also worth noting that the more long and drawn-out the process becomes, the more stressful it can be for your fish! When your fish become stressed it actually depresses their immune system and puts them at risk for disease. Below you will find some simple tips for catching your fish quickly in a net:
Place the net in the tank and move it slowly around without disturbing your fish to get them used to it being there for a minute or two – when the fish...
Learn about how aquarium fish medications work and what diseases they may be used for.
The key to keeping your aquarium fish happy and healthy is to offer them a high-quality diet and to keep your tank water clean. Even if you keep up with all of your routine maintenance tasks, however, there may still come a day when one or more of your fish get sick.
For many aquarium hobbyists, a sick fish warrants a trip to the pet store for medication. What many aquarium hobbyists do not realize, however, is that sometimes aquarium medications can do more harm than good. So how do you know when to use medication and when to try something else? In this article you will learn the basics about using aquarium medications.
What Diseases Respond to Medication?


If you pay a visit to your local pet store and walk down the aquarium aisle you will find a number of medications for all kinds of different diseases. Unfortunately, many of the medications on the shelf are unlikely to actually have any effect on your fish. Certain diseases simply do not respond to medication which means that you'll have to try something else. There are, however, two diseases which consistently respond to medication – fungus and ich.
Aquarium fish are prone to developing a number of different fungal infections and anti-fungal medications are generally effective in treating them. The four most common types of fungal infections seen in aquarium fish are cotton wool disease, gill rot, fin/tail rot, egg fungus, and systemic fungal infections. You will find an overview of each of these...
MOST RECENT ARTICLES
The plecostomus is one of the most popular species of algae eater for the freshwater tank.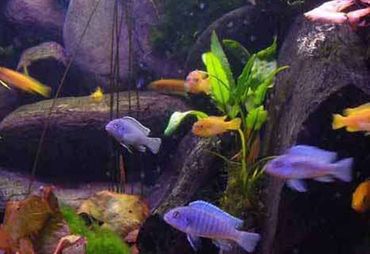 Nothing makes an aquarium stand out like a large shoal of colorful fish.
Also known as the mystery snail, apple snails are a popular addition to the freshwater tank.