Freshwater Aquarium Articles
We've all seen it - fish die unexpectedly after a water change. But what is the reason and how do you prevent it from happening?
If you have been an aquarium hobbyist for an extended period of time, you've probably had it happen – one or more of your fish die seemingly without reason following a routine water change. The routine water change is one of the most simple but also one of the most important maintenance tasks for your aquarium, but what should you do if it starts to kill your fish? In this article you will learn about the importance of water changes including what they are, when and how to do them, and some insight into some underlying problems that could be the real reason why your fish are dying off.
Why Are Water Changes Important?


If you read the feeding instructions on a container of aquarium fish food they will probably tell you to feed your fish only as much as they will consume in about 2 to 3 minutes. There are several reasons why this is a good idea. For one thing, fish food only floats for so long – if your fish don't get around to eating it right away then it will sink to the bottom of the tank where it will join with the other accumulated detritus and debris. Second, the more you feed your fish, the more waste they will secrete and that too will add to the accumulation on the bottom of your tank.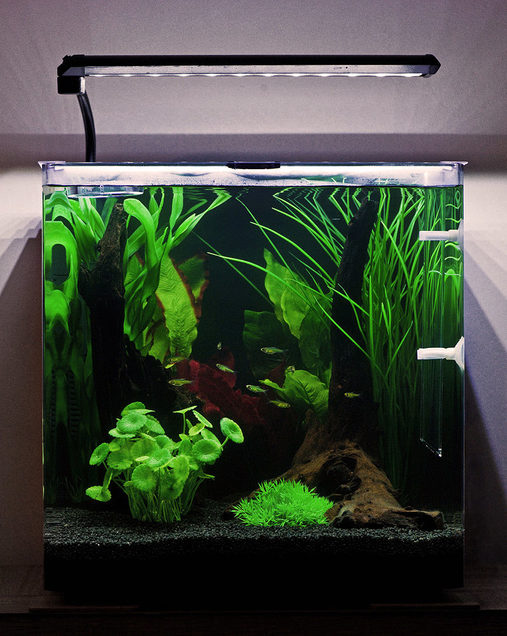 All of that waste that collects in the substrate of your aquarium starts to break down at a...
If you are looking for the perfect fish to add to your community tank, consider corydoras catfish.
When it comes to cultivating a thriving community tank, the keyword is balance. You need to strike the right balance when it comes to your tank parameters to ensure that all of your fish will do well in the tank and you need to achieve the right balance in the number and type of fish you stock in your tank. One more thing you need to think about is balancing out the different levels of your tank – choosing your top-feeders, mid-range fish, and bottom feeders carefully will help you to achieve a thriving community tank.
Why are Corydoras Catfish Great for Community Tanks?


When it comes to the benefits of corydoras catfish for the community tank, there are many benefits to consider. For one thing, cory cats (as they are often known) are very peaceful fish – they are unlikely to cause any squabbles with other fish and they generally keep to themselves. In fact, cories are schooling fish so they tend to prefer being kept in groups and in community tank settings. Another important benefit of corydoras catfish is the fact that they are bottom feeders. These fish feed on things like leftover fish food, decaying plant matter, and other forms of detritus which helps to keep your community tank clean. Finally, cories are a bottom-dwelling species which means that they won't take up room or swimming space for your upper-level fish like gouramis, tetras, and danios. All in all, corydoras catfish seem to be the perfect community fish.
Background...
Your tank filter is perhaps the most important piece of equipment you have, so be sure to keep it clean as part of your routine maintenance schedule.
Any experienced aquarium hobbyist will tell you that your tank filter is one of the most important pieces of equipment for your tank. Depending on the type of filter you have, it is responsible not only for filtering out solid and dissolved waste products, but also for cultivating a colony of beneficial bacteria to help maintain the nitrogen cycle. Unfortunately, many aquarium hobbyist fail to clean and maintain their filters on a regular basis and this can lead to problems with water chemistry.
How Often Should You Clean It?


The chances are that you probably already have some kind of system or schedule in place when it comes to cleaning your aquarium. In addition to performing weekly water changes, you probably also perform a larger water change once a month and replace your filter media. But when do you clean your tank filter? Do you clean it at all? If you want to keep your tank clean and running properly, you need to include your aquarium filter in your routine cleaning schedule.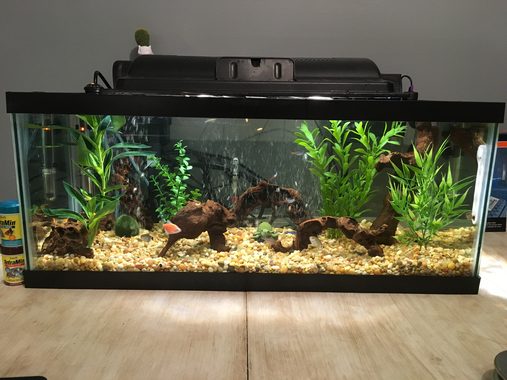 One thing you need to be very careful with when it comes to cleaning your tank filter is making sure not to clean it too thoroughly or too often. Aside from your tank substrate, your aquarium filter is probably the place where beneficial bacteria have accumulated the most. If you clean your filter too completely or too often, you could end up killing a significant portion of your tank's biological filtration system and that could...
MOST RECENT ARTICLES
The plecostomus is one of the most popular species of algae eater for the freshwater tank.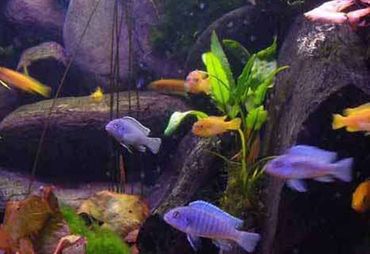 Nothing makes an aquarium stand out like a large shoal of colorful fish.
Also known as the mystery snail, apple snails are a popular addition to the freshwater tank.