Freshwater Aquarium Articles
Crayfish can make a unique addition to your freshwater aquarium.
When you think about a home aquarium, you probably picture a glass tank filled with colorful fish. But fish aren't the only creatures you can keep in an aquarium! If you are thinking about building a new freshwater tank environment, consider stocking it with something truly unique – freshwater aquarium crayfish. Crayfish look like tiny lobsters and they come in an array of bright colors. These freshwater invertebrates can be a challenge to keep in some cases, but their beauty makes it all worth it.
If you are curious to learn more about freshwater aquarium crayfish, keep reading! Here you will learn the basics about what freshwater crayfish are and how to care for them in a home aquarium environment. You will also receive detailed tips for choosing the right species of freshwater aquarium crayfish for your tank!
What Do You Need to Know About Crayfish?


The first thing you need to know about freshwater aquarium crayfish is that they are a type of invertebrate. These creatures do not have an internal skeletal system – instead, they have an exoskeleton (almost like a shell) that is shed as the crayfish grows. Crayfish can be found in a wide variety of different habitats around the world including freshwater and brackish water. Some species can survive in saltwater for a few days, but there are no marine species of crayfish. Crayfish are also solitary animals that tend to hide in cracks, crevices, and caves – they will also fight off fish and other crayfish...
If you want a thriving, brightly colored aquarium then consider picking your freshwater fish by color.
When choosing the fish for your aquarium there are variety of different things to think about. Many aquarium hobbyists design their aquarium around a certain type of environment or they choose a specific grouping of fish. For example, you can an Amazon biotope tank using species native to the Amazon River and cater your tank to the water parameters naturally found in this environment. One thing that many aquarists do not think about when stocking their tank is color. If you want the brightest, most colorful freshwater tank possible, consider choosing your fish by color.
Popular Aquarium Fish Species by Color


Freshwater aquarium fish are typically not as brightly colored as tropical saltwater fish, but there are still some beautiful specimens out there. Below you will find a brief overview of some of the most colorful freshwater fish species divided by color:
Blue – Blue is a very common color in saltwater tropical fish but there are also many freshwater fish that exhibit bold and brilliant blue hues. Many betta fish, for example, exhibit deep blue colorations and there are several blue cichlid species as well. For example, the German blue ram, a smaller cichlid species, has bright blue spots on its body. These fish grow up to 3 inches in length and they can be kept with most community species in a lushly planted tank. Peacock cichlids are also blue in color, particularly Aulonocara nyassae, sometimes known as the blue peacock cichlid.
Another species that is known...
Freshwater shrimp make an excellent addition to your cleanup crew - keep reading to learn more about the top 5 species!
When you are thinking about stocking a freshwater tank, your mind probably cycles through pictures of brightly colored fish – maybe even a Plecostomus to help keep algae levels under control. What many aquarium hobbyists fail to consider is the value of shrimp in the freshwater aquarium. Not only can freshwater shrimp be brightly colored and beautiful to behold, but they serve a very important role in the tank as well – they are scavengers, helping to clean up after your fish and improving the water quality in your tank. If you are thinking about adding freshwater shrimp to your tank, consider one of the top five species discussed below.
Introduction to Aquarium Shrimp


Freshwater shrimp come in a variety of sizes and colors with some being more adaptable to aquarium life than others. It is also important to note that some species of shrimp are best kept in tanks without fish because some fish prey on shrimp and other small invertebrates. If you can find a pairing that works well, however, you may be able to house shrimp and fish together in your tank. Just be sure to provide your shrimp with the food and water conditions they need to thrive and do your research ahead of time to determine what those conditions are.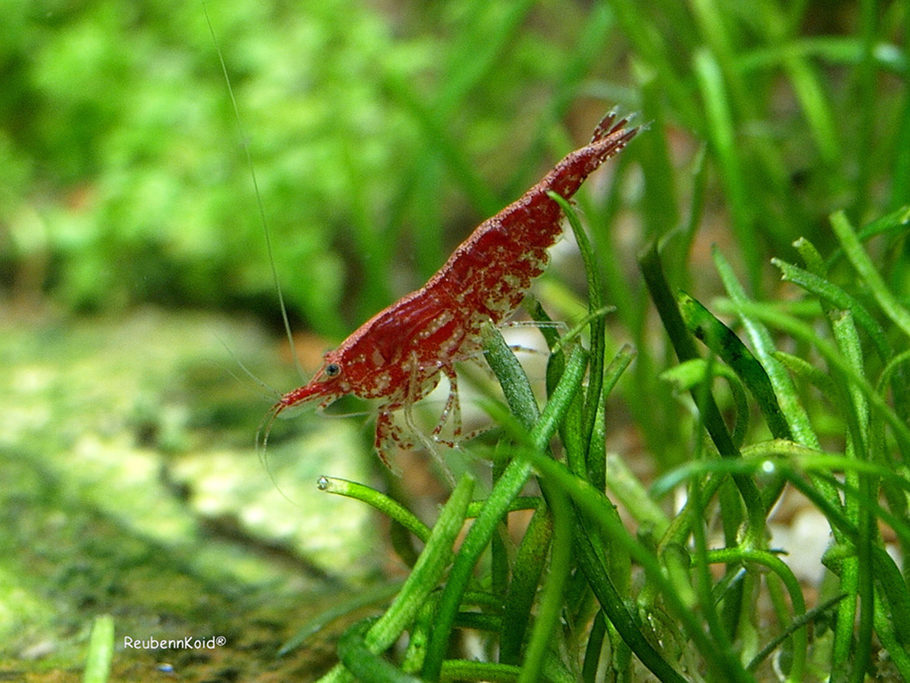 When it comes to customizing your tank for freshwater shrimp, water quality is your primary concern. Shrimp can be very sensitive to changes in water parameters so you want to keep the...
MOST RECENT ARTICLES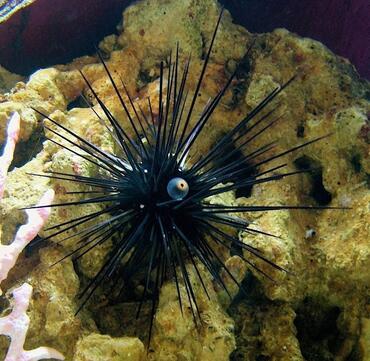 If you are looking for a unique invertebrate to add to your saltwater tank, consider the sea urchin.
Breeding aquarium fish can be tricky, but with the right tank setup and preparation it can be done.
Types of decorations.