Freshwater Aquarium Articles
The name "puffer fish" conjures an image of a balloon-like animal but these fish are so much more than their comical appearance. Keep reading to learn what makes puffer fish unique and how to care for them.
If you have been an aquarium hobbyist for any length of time, you've probably come across some unique species of fish. Some fish are bright and colorful while others have interesting fin shapes. One fish that is especially unique is the puffer fish. There are a variety of different kinds of puffer fish out there – freshwater, brackish, and even saltwater. Keep reading to learn more about how to care for brackish and freshwater puffers.
What Do Puffer Fish Look Like?


Though the exact details will vary from one species to another, most puffer fish have the same kind of body shape. The best way to describe the shape of a puffer fish's body is to call it chubby or club-shaped. Another interesting point about the puffer fish is that their bodies are completely rigid. Most fish have the ability to bend their bodies side to side, at least to some degree, but the puffer fish does not. Puffers rely solely on their fins for balance as well as motion. But what really sets the puffer fish apart from other species is its unique ability to change size. As the name suggests, puffer fish are able to "puff" themselves up so that they appear larger – this is a defense mechanism they use to scare off predators. Additionally, puffer fish have small, prickly spines all over their bodies.
What is it Like to Keep Puffer Fish?


Cultivating and maintaining a thriving home aquarium is a matter of pride...
Keeping large species of freshwater fish in a community tank can be challenging but, with proper planning, you can be successful.
Everybody loves neon tetras, swordtails, and harlequin rasboras but, for some aquarium hobbyists, these species are much too small. If you want to take your aquarium skills to the next level and explore a new aspect of the aquarium hobby, consider cultivating some of the larger species of freshwater fish. From discus fish to Oscars and other large cichlids, maintaining a tank full of large fish can be a unique challenge. Keep reading to learn more about the art of aquascaping a tank specifically for large freshwater fish.
Choosing the Right Substrate
When it comes to decorating your tank, one of the first decisions you need to make is in regard to the substrate you will use. The substrate in your aquarium isn't just for show – it fulfills several important purposes. Most importantly, the substrate in your tank is where the majority of your beneficial bacteria are going to live – the bacteria that help to initiate and maintain the nitrogen cycle. Substrate also gives you a medium in which to root live plants and some species of fish are filter feeders that sift through the substrate to find food. For a tank housing large species of freshwater fish, you have to consider the needs of the individual species, but gravel or sand are the top choices. If you are keeping fish that sift through the substrate for food, then sand is the best option. For other large fish, however, a gravel bed 1 to 2 inches deep is the...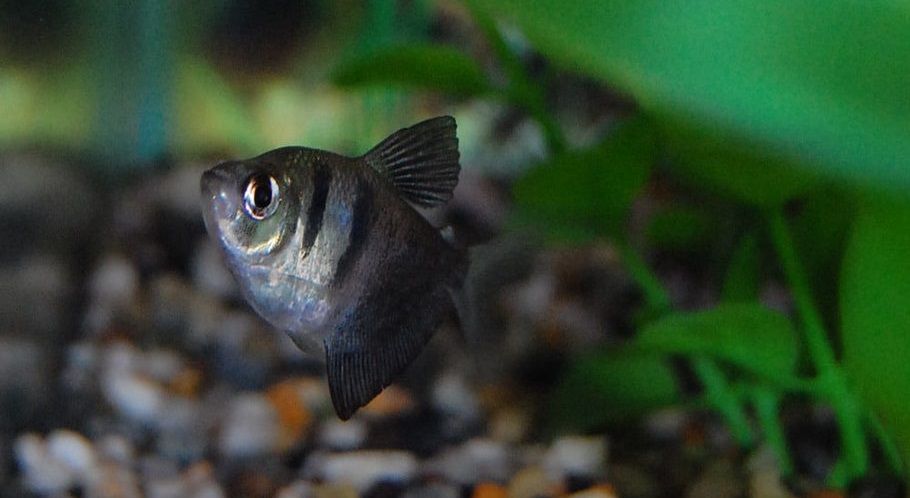 Many tetras are known for their small size and peaceful nature, but there are some larger tetras that can be a good choice for the community tank.
When you picture a tetra, you probably think about one of the more popular species like the brightly colored cardinal tetra or the long finned black skirt tetra. Many tetras are known for maintaining a fairly small size which makes them a great addition to the community tank. Just because a fish grows a little bit bigger, however, doesn't mean it is any less suited to a community tank – you just might have to upgrade to a larger tank size with larger tank mates. If you are looking for the perfect species to stock in a larger community tank, consider some of these tetras.
Understanding the Basics About Tetras

The name tetra is given to a group of freshwater fish native to South America, Central America and Africa belonging to the family Characidae. Fish in this biological family are identified by the presence of a small adipose fin that sits between the caudal and dorsal fins. Tetras are generally easy to keep in captivity and many of them are brightly colored, like the neon tetra. In addition to their adipose fins, tetras are also known for their laterally compressed body shape – many of them also exhibit a twin-lobbed or forked tail and a tall dorsal fin. In many cases, tetras remain fairly small – it is common for tetras to grow no longer than 1 ½ to 2 inches in length, though there are exceptions. There are currently dozens and dozens of tetra species that have been identified,...
MOST RECENT ARTICLES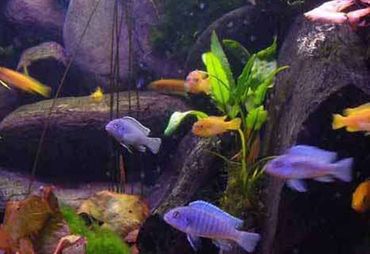 Nothing makes an aquarium stand out like a large shoal of colorful fish.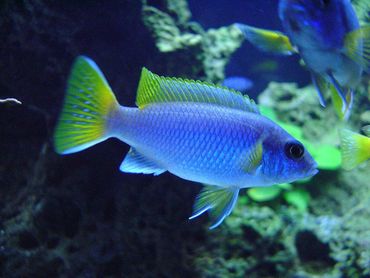 If you want to select a high-quality commercial food for your aquarium fish you should understand how to interpret a fish food label.
Also known as the mystery snail, apple snails are a popular addition to the freshwater tank.