Freshwater Aquarium Articles
The blind cave tetra is unique among freshwater aquarium fish. Learn all about its care and keeping in this informative article.
When it comes to stocking your freshwater aquarium you have a nearly unlimited number of options to choose from. So how do you go about selecting which species you want to keep in your tank? Some aquarium hobbyists choose based on the appearance of the fish or their tank requirements. If you are looking for a freshwater species that is truly unique and challenging to keep, consider the blind cave tetra.
Basics About the Species


The blind cave tetra is known by the scientific name Astyanax mexicanus and there are two subspecies. One form of the species is widely distributed throughout the southern United States, Mexico and into Guatemala while the other is found only in Mexico. The main difference between the two subspecies is that one is blind and the other is not. The two subspecies also live in entirely different habitats – one dwells only in underground caves while the other is a surface-dwelling species that lives in fast-flowing streams and rivers as well as ponds and lakes.
The Astyanax mexicanus species is also known as the Mexican tetra and that is the common name the surface-dwelling form of the species takes. The other subspecies, known as the blind cave tetra, is in fact blind. While the surface-dwelling form of the species looks like any other tetra with a shiny silver body and red coloring on the fins, the blind form exhibits albino coloration (a lack of pigment) and clear fins. The most notable physical difference between the two, however,...
Nothing makes an aquarium stand out like a large shoal of colorful fish. In this article you will receive tips for cultivating shoaling species in the freshwater tank.
If you are thinking about starting a new aquarium or simply need some ideas for stocking an existing aquarium, consider choosing a shoaling species. Nothing is more beautiful than a large group of colorful freshwater fish swimming in unison in the community tank. The beauty of shoaling fish is that while they do swim in groups, they still retain their own individual identities.
Keeping shoaling fish in the home aquarium can be a challenge because some shoaling fish do not get along with other species. It can also be challenging to maintain the health and nutrition of such a large group of fish. If you are thinking about adding shoaling species to your tank, take the time to learn everything you can about them before you begin.
Shoaling vs. Schooling


Before getting into the details about species of shoaling fish, you should be able to tell the difference between a shoaling species and a schooling species. When you see a large group of fish swimming in one direction, you probably assume that they are schooling. In fact, shoaling is very similar to schooling but there are some key differences. According to the popular definition, groups of fish that swim together for social reasons are said to be shoaling while fish swimming in the same direction in a coordinated manner are said to be schooling. In the wild, both shoaling and schooling behavior can be a defense mechanism used against predators. A large group of fish moving in one direction might appear to...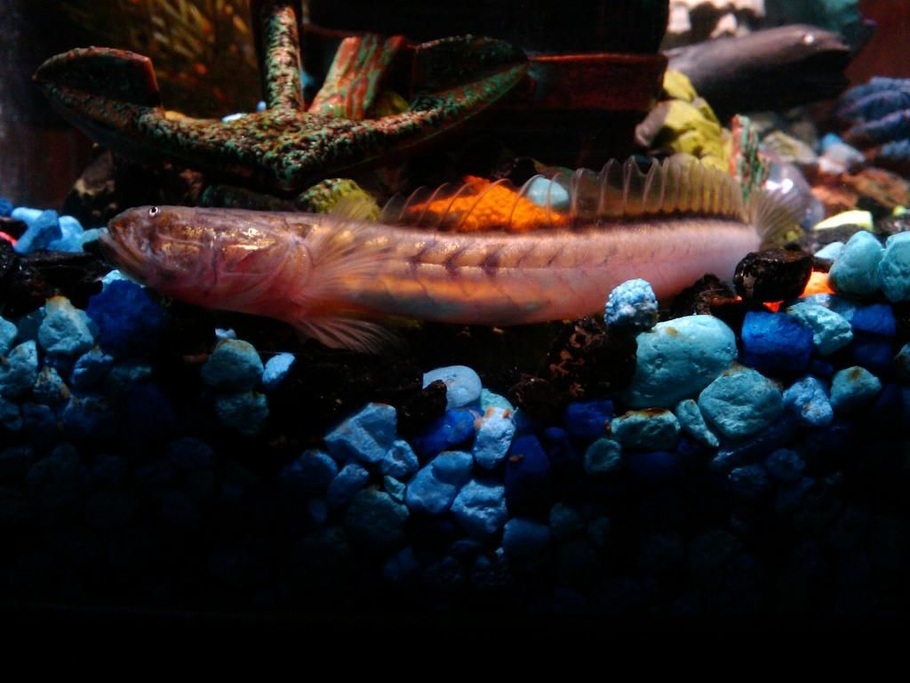 Most of the gobies kept in the home aquarium are saltwater fish but there are still a few freshwater gobies that make excellent additions to the home tank.
When it comes to stocking your freshwater aquarium, you have thousands of different species to choose from. Many aquarium hobbyists (especially beginners) tend to choose common and hardy species like livebearers, tetras, and barbs. If there are so many options to choose from, however, don't you want to go with something a little more interesting?
Choosing a more interesting species of aquarium fish doesn't necessarily mean choosing a difficult species. Many of the most colorful and unique species of fish are actually quite easy to care for in the home aquarium. If you are looking for a new addition to your freshwater tank and you want something out of the ordinary, consider a goby. You will learn the basics about gobies in this article as well as some specific information about the top 6 species for freshwater tanks.
What Are Gobies?


The name goby is given to species belonging to the family Gobiidae within the order Perciformes. The Gobiidae family is one of the largest families of fish, containing more than 2,000 different species in over 200 different genera. Most of the fish belonging to this family remain fairly small, growing less than 4 inches in length. In fact, gobies are some of the smallest vertebrate animals in the world with the smallest species, Trimmatom nanus, growing less than 1 cm long at maturity. There are also some very large species, however, like those belonging to the genera Gobioides which grow up to 30 cm (almost 1 foot) in length.
MOST RECENT ARTICLES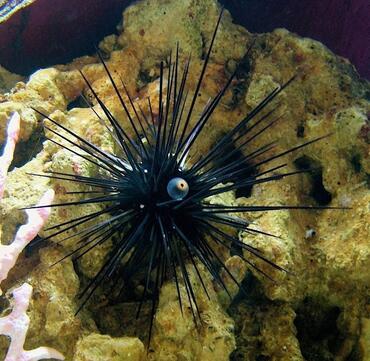 If you are looking for a unique invertebrate to add to your saltwater tank, consider the sea urchin.
Breeding aquarium fish can be tricky, but with the right tank setup and preparation it can be done.
Types of decorations.