Freshwater Aquarium Articles
Nothing makes an aquarium stand out like a large shoal of colorful fish. In this article you will receive tips for cultivating shoaling species in the freshwater tank.
If you are thinking about starting a new aquarium or simply need some ideas for stocking an existing aquarium, consider choosing a shoaling species. Nothing is more beautiful than a large group of colorful freshwater fish swimming in unison in the community tank. The beauty of shoaling fish is that while they do swim in groups, they still retain their own individual identities.
Keeping shoaling fish in the home aquarium can be a challenge because some shoaling fish do not get along with other species. It can also be challenging to maintain the health and nutrition of such a large group of fish. If you are thinking about adding shoaling species to your tank, take the time to learn everything you can about them before you begin.
Shoaling vs. Schooling


Before getting into the details about species of shoaling fish, you should be able to tell the difference between a shoaling species and a schooling species. When you see a large group of fish swimming in one direction, you probably assume that they are schooling. In fact, shoaling is very similar to schooling but there are some key differences. According to the popular definition, groups of fish that swim together for social reasons are said to be shoaling while fish swimming in the same direction in a coordinated manner are said to be schooling. In the wild, both shoaling and schooling behavior can be a defense mechanism used against predators. A large group of fish moving in one direction might appear to...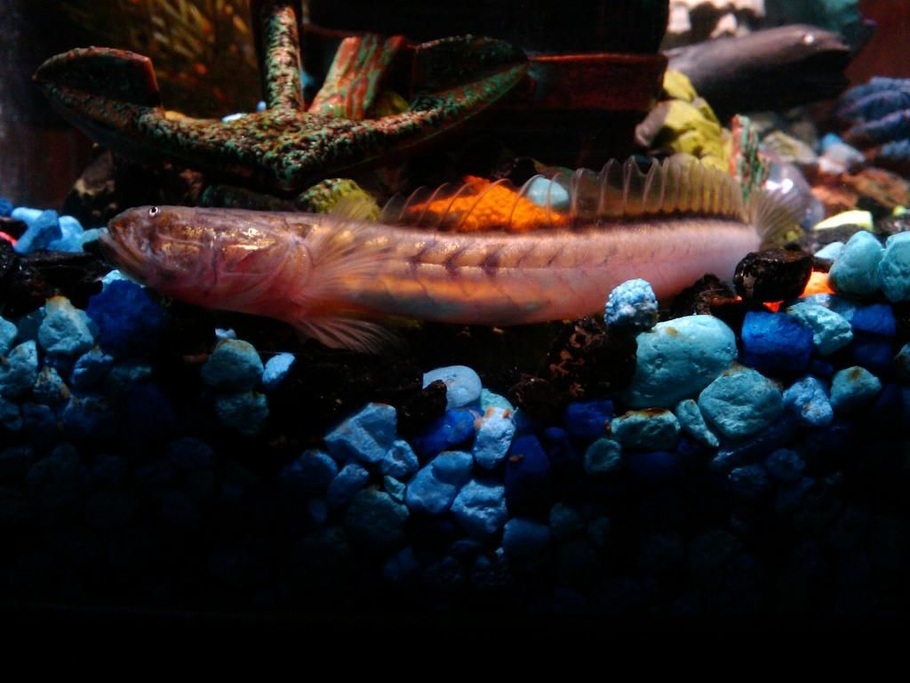 Most of the gobies kept in the home aquarium are saltwater fish but there are still a few freshwater gobies that make excellent additions to the home tank.
When it comes to stocking your freshwater aquarium, you have thousands of different species to choose from. Many aquarium hobbyists (especially beginners) tend to choose common and hardy species like livebearers, tetras, and barbs. If there are so many options to choose from, however, don't you want to go with something a little more interesting?
Choosing a more interesting species of aquarium fish doesn't necessarily mean choosing a difficult species. Many of the most colorful and unique species of fish are actually quite easy to care for in the home aquarium. If you are looking for a new addition to your freshwater tank and you want something out of the ordinary, consider a goby. You will learn the basics about gobies in this article as well as some specific information about the top 6 species for freshwater tanks.
What Are Gobies?


The name goby is given to species belonging to the family Gobiidae within the order Perciformes. The Gobiidae family is one of the largest families of fish, containing more than 2,000 different species in over 200 different genera. Most of the fish belonging to this family remain fairly small, growing less than 4 inches in length. In fact, gobies are some of the smallest vertebrate animals in the world with the smallest species, Trimmatom nanus, growing less than 1 cm long at maturity. There are also some very large species, however, like those belonging to the genera Gobioides which grow up to 30 cm (almost 1 foot) in length.
The plecostomus is one of the most popular species of algae eater for the freshwater tank. To ensure that your pleco is properly cared for, learn everything you can about this species.
When you think of algae eaters for the freshwater tank, you probably picture the Plecostomus. The plecostomus, or pleco, is one of the most commonly kept bottom-feeders in the freshwater aquarium – it is an essential addition to the freshwater cleanup crew.
While the plecostomus is still young, it is an avid scavenger, feeding on all kinds of organic waste and aquarium debris. As it grows, however, the pleco can sometimes become lazy and it may even become aggressive with other fish in your tank. To prevent your pleco from causing problems in your aquarium, take the time to learn everything you can about this species.
Basics About the Plecostomus


The fish known as the plecostomus goes by the scientific name Hypostomus plecostomus. This species is a member of the Loricariidae family, the largest family of catfish that contains nearly 700 different species. Loricariids, as members of the Loricariidae family are known, have bony plates covering their bodies instead of scales and they have sucker mouths that they use to filter food from substrate. The fish belonging to this family are frequently referred to as suckermouth catfish or armored catfish. The Hypostomus plecostomus is sometimes called the common pleco as it is one of the most commonly kept species of Plecostomus.
The common pleco is native to the tropical region of South America, occurring naturally in Brazil as well as the Guianas and Trinidad and Tobago. This species has also been introduced into other countries, primarily by aquarium...
MOST RECENT ARTICLES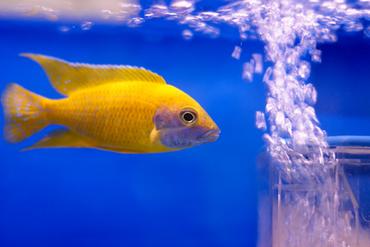 Modern advances in technology affect every industry - even the aquarium hobby.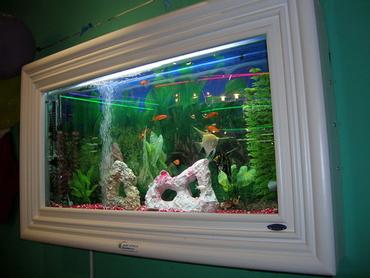 Advantages and disadvantages to a Wall Mounted Fish Tank.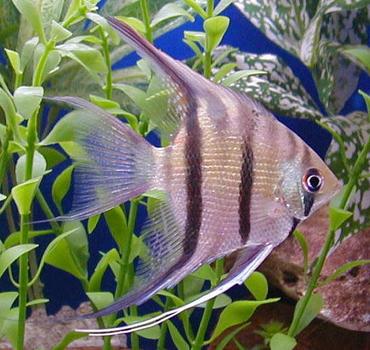 Cichlids are some of the most beautiful fish in the world, but they can also be the most aggressive.