WILL ALGAE WAFERS MAKE MY TANK WATER CLOUDY?
Published February 03, 2013
If plan to keep bottom feeders or algae eaters in your tank you may need to supplement their diet with algae wafers.
It is common practice for freshwater aquarium hobbyists to add bottom feeders and algae eaters like corydoras catfish and plecostomus to their tanks to help control algae build-up. Not only will these fish help to control excess algae but they may also act as scavengers, helping to eat accumulated fish food and other organic waste that could have a negative effect on the water quality in your tank. Depending on the size of your tank and the number of tank inhabitants, however, natural algae growths and leftover fish food may not be enough to meet the nutritional needs of your bottom feeders. If this is the case in your tank you might be thinking about supplementing the diets of your fish with algae wafers. Algae wafers are a great way to provide supplemental nutrition to your fish but you may be worried about whether or not they will make the water in your tank cloudy. If this is a concern that you have, read more to learn the truth of the matter.
How to Use Algae Wafers
Even if natural algae growth, sunken fish food, and live vegetatation are in abundant supply in your freshwater tank, your bottom feeders may benefit from the use of algae wafers as a supplemental food source. Most algae wafers consist of vegetable matter and various vitamins that are important to meeting the
nutritional needs
of your bottom feeders to ensure that they remain healthy. Conveniently processed in disc-like shapes, algae wafers can be dropped directly into your tank and, within a matter of minutes, they will sink to the bottom and begin to soften. If you only have one bottom feeder or if your tank is smaller than 20 gallons, it is recommended that you only use one half of an algae wafer at a time so the uneaten portion of the wafer does not continue to dissolve and make the water in your tank cloudy.
Keep Your Water From Becoming Cloudy
Most pet stores sell chemical solutions that help to keep the water in your tank clear but, in most cases, you should avoid putting any excess chemicals into your aquarium water - dechlorinating solution should be the only chemical you need on a regular basis. If, however, you find that your tank frequently becomes cloudy after using algae wafers there are a few things you can do. The simplest way to avoid cloudy water is to remove any uneaten portion of the algae wafer after 45 minutes to an hour. If your bottom feeders haven't eaten it within an hour they probably won't - then the wafer will just continue to dissolve and your water may become cloudy as a result. You can also try breaking the algae wafers into smaller pieces and only using a half of a wafer instead of a whole so it is eaten faster. Another precaution you can take against
cloudy water
when using algae wafers is to ensure that you have a quality filtration system in place. Some type of carbon filtration is best because it will not only help to filter the uneaten algae wafer out of your aquarium water but it will also help to keep the chemical balance in your water at the appropriate level.
Recommended Brands of Algae Wafers
Hikari Algae Wafers - Designed especially for herbivorous fish, these wafers contain high amounts of spirulina and chorella algae and they are specially formulated so they do not cloud the water in your tank. These algage wafers are available in several sizes of resealable pouches to keep them fresh. This brand of algae wafers is generally the most expensive with prices ranging from $4 to $8 a bag.
Wardley Algae Discs - Somewhat less expensive than Hikari, these algae discs utilize spirulina as their main ingredient which is meant to increase the vibrancy of your bottom feeders. Packaged in resealable pouches and processed in convenient sinking discs, this product is easy to use and loved by a variety of bottom feeding species of fish. Small bags of Wardley algae discs can be purchased for between $3 and $6.
OSI Spirulina Wafers - Available in pellet, flake, and wafer form this product is designed to enhance the immune systems of your fish and to reduce the potential for disease with its high spirulina content. Available for both freshwater and marine aquariums, this product comes in several sizes of cans with screw-top lids. The prices for this brand vary depending on the type of product (pellet, flake, or wafer) but generally lie between $2 and $10.
Algae wafers can be a very nutritious addition to the diet of any type of fish, though bottom feeding varieties may reap the most benefit from them. The key to keeping algae wafers from making the water in your tank cloudy is to ensure that your tank has proper filtration, to avoid giving your fish too many (or too large a piece) algae wafers, and to remove any uneaten algae wafers from the tank before they can full dissolve. If used properly, algae wafers are an easy and affordable way to vary the diet of your
algae eaters
and other aquarium fish without getting your water cloudy.
comments powered by

Disqus
Most Recent Forum Discussions
Marinepure bi-o media is it worth the hype? - By markthecat, 02/19/17 11:19:07 pm (1 replies)

Marinepure bi-o media is it worth the hype?In my opion no.I will tell you why. I have been keeping fish for over 25 years.I bought ...

Is anyone else having any problems rating tanks? - By shaq_going_ham, 02/17/17 12:44:59 pm (2 replies)

For some reason when I go to rate a tank it gives me an error code and I was wondering if anyone else was having ...

Asian freshwater clams - By lumi, 02/14/17 02:09:19 am (1 replies)

Does anyone keep Asian freshwater clams because I've seen them for sale and I was thinking they might be nice to keep in my pond ...
MOST RECENT ARTICLES
In the second week of February 2017, one of the highest trending topics in aquarium-related social media is in regard to cichlid compatibility.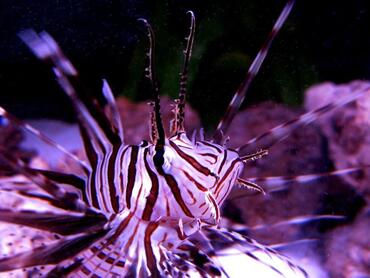 There are some odd=looking animals out there but these ten saltwater fish are among the strangest.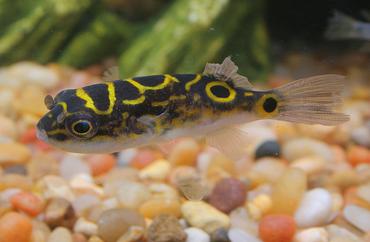 The name "puffer fish" conjures an image of a balloon-like animal but these fish are so much more than their comical appearance.